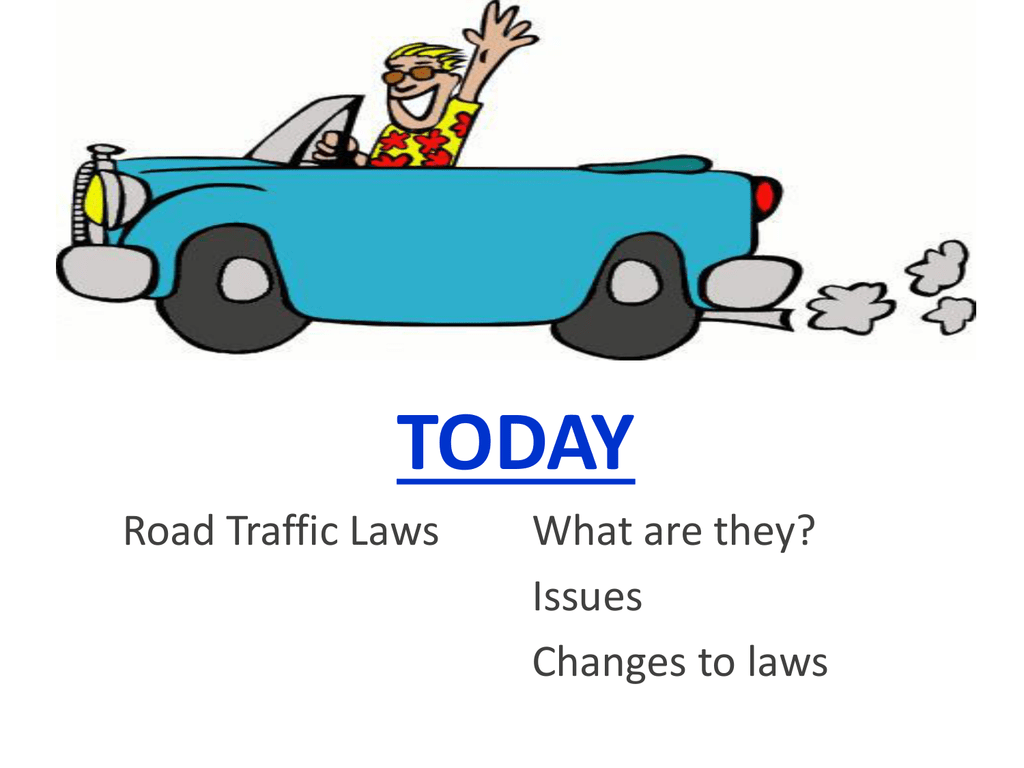 TODAY
Road Traffic Laws
What are they?
Issues
Changes to laws
Alcohol
Drugs
Road Traffic Laws
What laws do you know of about driving?
Use the handout on Road Traffic Acts to
complete the following table.
LAWS
PENALTIES
Driving without tax or MOT £1000 fine max.
Proposed changes to road laws
The UK government is considering introducing a
graduated licensing scheme:
– Not taking the driving test until 18
– Complete minimum number of lessons before taking a
tougher test
– Zero alcohol limit for one year after taking test
– Ban on carrying passengers aged 10 to 20 from 11pm to
5am for one year after test.
EVIDENCE
FOR:
• 17-19yr olds are ten times more likely to have
an accident than a 30 year old.
AGAINST:
• 70% of 17 year olds rely on their car to drive
themselves to work.