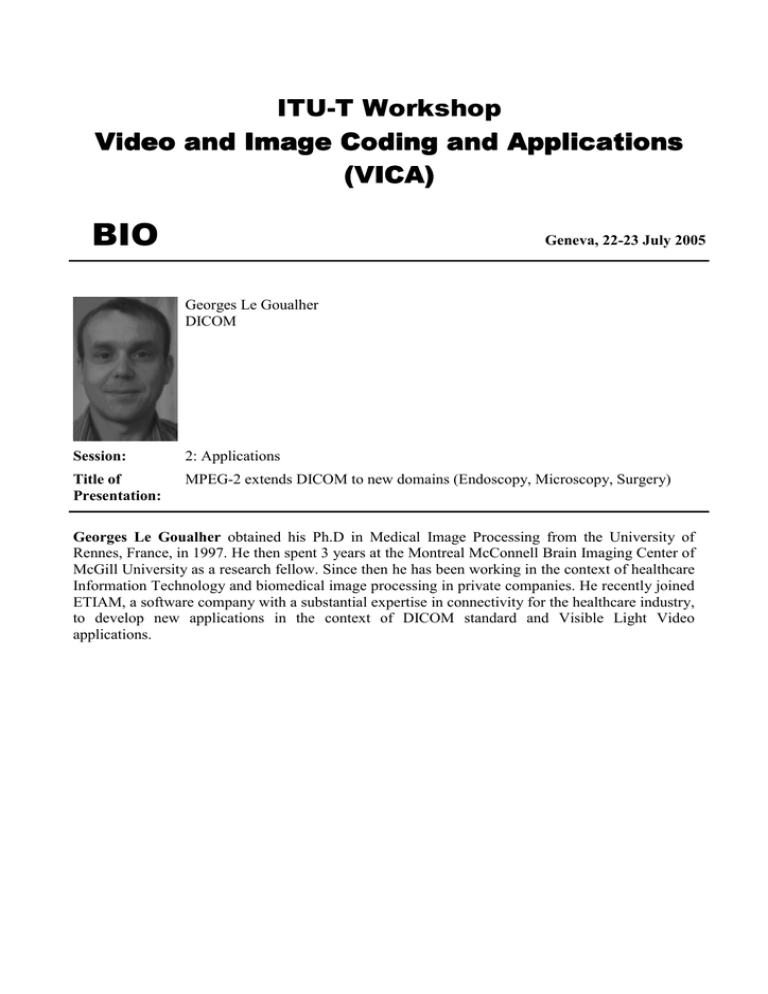 ITU-T Workshop
Video and Image Coding and Applications
(VICA)
BIO
Geneva, 22-23 July 2005
Georges Le Goualher
DICOM
Session:
2: Applications
Title of
Presentation:
MPEG-2 extends DICOM to new domains (Endoscopy, Microscopy, Surgery)
Georges Le Goualher obtained his Ph.D in Medical Image Processing from the University of
Rennes, France, in 1997. He then spent 3 years at the Montreal McConnell Brain Imaging Center of
McGill University as a research fellow. Since then he has been working in the context of healthcare
Information Technology and biomedical image processing in private companies. He recently joined
ETIAM, a software company with a substantial expertise in connectivity for the healthcare industry,
to develop new applications in the context of DICOM standard and Visible Light Video
applications.