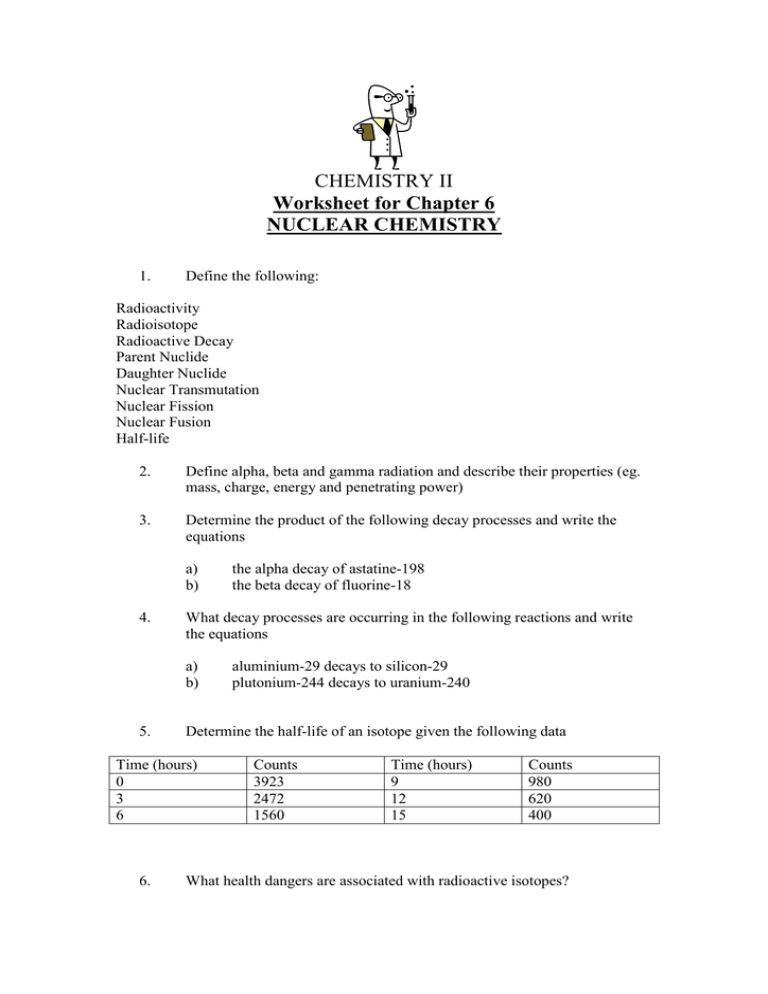 CHEMISTRY II
Worksheet for Chapter 6
NUCLEAR CHEMISTRY
1.
Define the following:
Radioactivity
Radioisotope
Radioactive Decay
Parent Nuclide
Daughter Nuclide
Nuclear Transmutation
Nuclear Fission
Nuclear Fusion
Half-life
2.
Define alpha, beta and gamma radiation and describe their properties (eg.
mass, charge, energy and penetrating power)
3.
Determine the product of the following decay processes and write the
equations
a)
b)
4.
What decay processes are occurring in the following reactions and write
the equations
a)
b)
5.
aluminium-29 decays to silicon-29
plutonium-244 decays to uranium-240
Determine the half-life of an isotope given the following data
Time (hours)
0
3
6
6.
the alpha decay of astatine-198
the beta decay of fluorine-18
Counts
3923
2472
1560
Time (hours)
9
12
15
Counts
980
620
400
What health dangers are associated with radioactive isotopes?