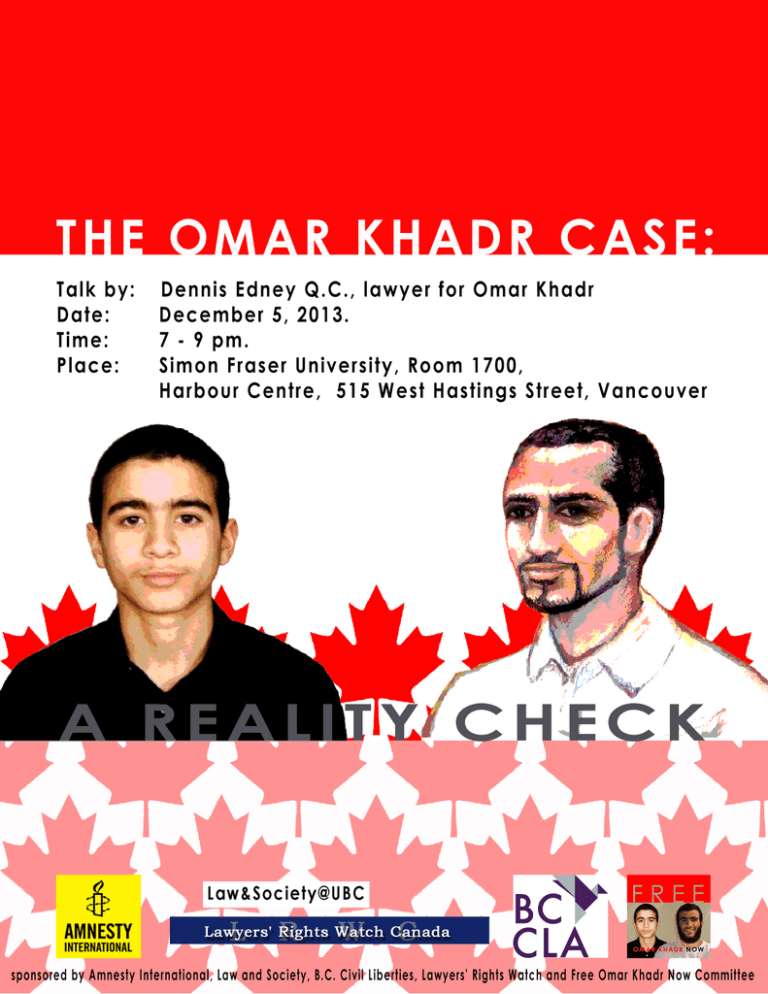 Dennis Edney Q.C. will explain the facts and law behind plans to challenge
the Guantánamo Bay 'conviction' of Omar Khadr before military and civil
courts in the U.S. In October 2010. Omar Khadr accepted a get-out-ofjail plea bargain offered by the U.S. after 8 years of illegal imprisonment,
torture and other prohibited treatment, and denial of due process.
Lawyer Dennis Edney will discuss facts and law ignored by the Guantánamo
Bay Military Commission. He will explain why the convictions must be
overturned because the charges were not pre-existing crimes but were
made up after Omar Khadr's arrest as was the "unlawful enemy combatant"
designation. He will also explain why Omar should have been treated as a
child.
Dennis Edney Q.C.is a well known defence lawyer based in Edmonton who
has acted pro bono for Omar Khadr since 2005. He has appeared at all level
of courts on Omar Khadr's behalf including the Supreme Court of Canada
and the U.S. Supreme Court. Edney has received a number of awards for
his legal work and is a Bencher of the Law Society of Alberta.