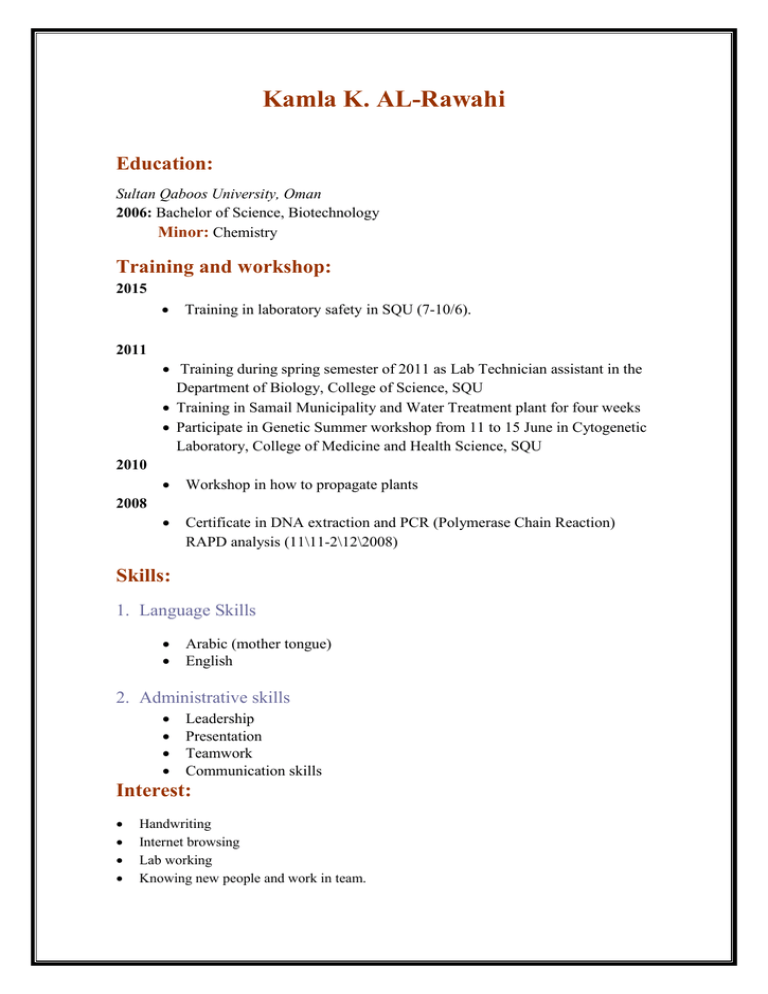 Kamla K. AL-Rawahi
Education:
Sultan Qaboos University, Oman
2006: Bachelor of Science, Biotechnology
Minor: Chemistry
Training and workshop:
2015

Training in laboratory safety in SQU (7-10/6).
2011
 Training during spring semester of 2011 as Lab Technician assistant in the
Department of Biology, College of Science, SQU
 Training in Samail Municipality and Water Treatment plant for four weeks
 Participate in Genetic Summer workshop from 11 to 15 June in Cytogenetic
Laboratory, College of Medicine and Health Science, SQU
2010

Workshop in how to propagate plants

Certificate in DNA extraction and PCR (Polymerase Chain Reaction)
RAPD analysis (11\11-2\12\2008)
2008
Skills:
1. Language Skills


Arabic (mother tongue)
English
2. Administrative skills




Leadership
Presentation
Teamwork
Communication skills
Interest:




Handwriting
Internet browsing
Lab working
Knowing new people and work in team.