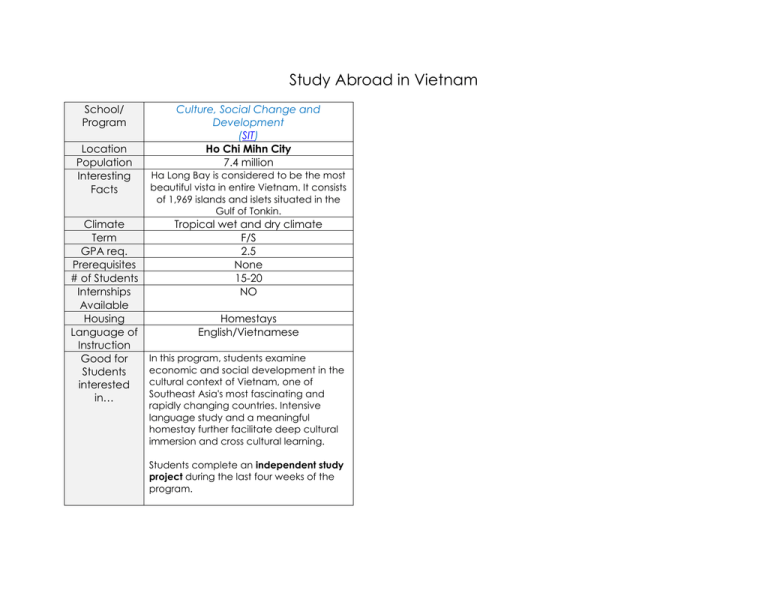 Study Abroad in Vietnam
School/
Program
Location
Population
Interesting
Facts
Climate
Term
GPA req.
Prerequisites
# of Students
Internships
Available
Housing
Language of
Instruction
Good for
Students
interested
in…
Culture, Social Change and
Development
(SIT)
Ho Chi Mihn City
7.4 million
Ha Long Bay is considered to be the most
beautiful vista in entire Vietnam. It consists
of 1,969 islands and islets situated in the
Gulf of Tonkin.
Tropical wet and dry climate
F/S
2.5
None
15-20
NO
Homestays
English/Vietnamese
In this program, students examine
economic and social development in the
cultural context of Vietnam, one of
Southeast Asia's most fascinating and
rapidly changing countries. Intensive
language study and a meaningful
homestay further facilitate deep cultural
immersion and cross cultural learning.
Students complete an independent study
project during the last four weeks of the
program.