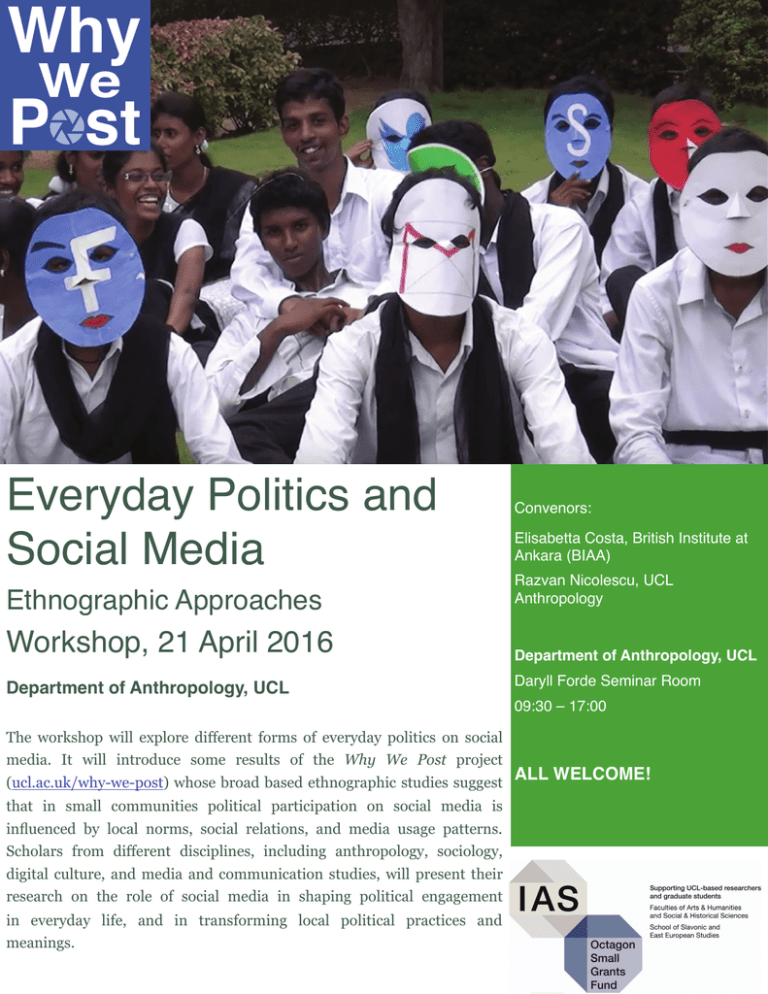 Photo by Elisabetta Costa
Everyday Politics and
Social Media
Ethnographic Approaches
Workshop, 21 April 2016
Department of Anthropology, UCL
Convenors:
Elisabetta Costa, British Institute at
Ankara (BIAA)
Razvan Nicolescu, UCL
Anthropology
Department of Anthropology, UCL
Daryll Forde Seminar Room
09:30 – 17:00
The workshop will explore different forms of everyday politics on social
media. It will introduce some results of the Why We Post project
(ucl.ac.uk/why-we-post) whose broad based ethnographic studies suggest ALL WELCOME!
that in small communities political participation on social media is
influenced by local norms, social relations, and media usage patterns.
Scholars from different disciplines, including anthropology, sociology,
digital culture, and media and communication studies, will present their
research on the role of social media in shaping political engagement
in everyday life, and in transforming local political practices and
meanings.