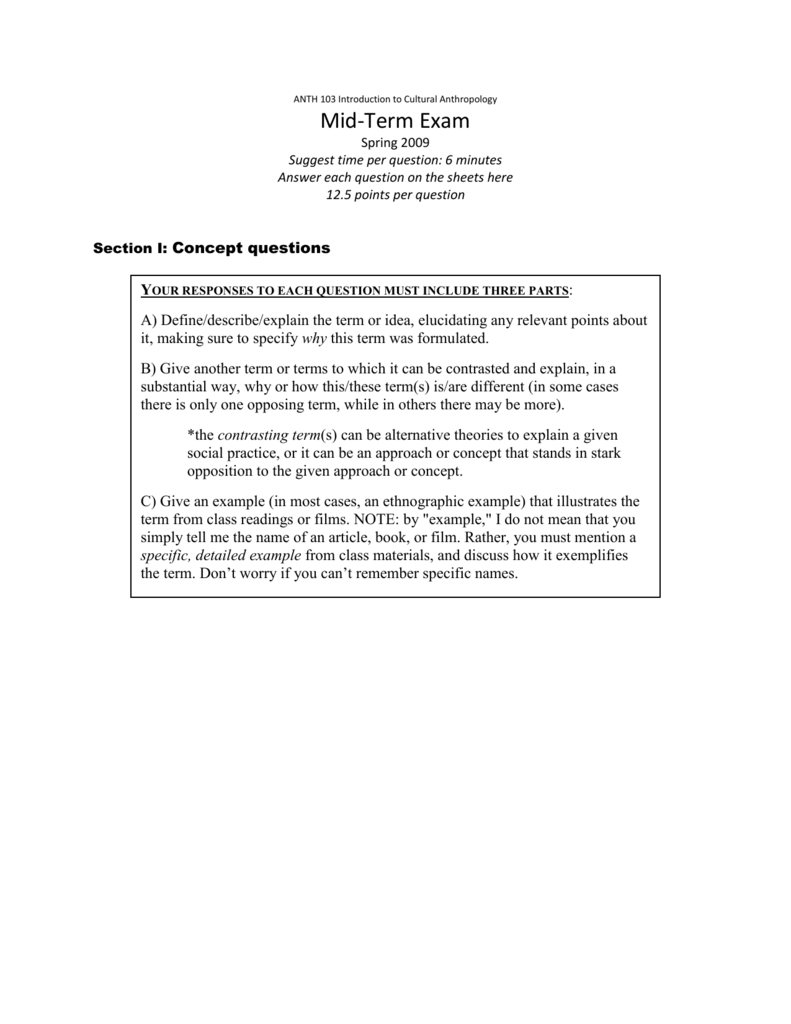 ANTH 103 Introduction to Cultural Anthropology
Mid-Term Exam
Spring 2009
Suggest time per question: 6 minutes
Answer each question on the sheets here
12.5 points per question
Section I: Concept questions
YOUR RESPONSES TO EACH QUESTION MUST INCLUDE THREE PARTS:
A) Define/describe/explain the term or idea, elucidating any relevant points about
it, making sure to specify why this term was formulated.
B) Give another term or terms to which it can be contrasted and explain, in a
substantial way, why or how this/these term(s) is/are different (in some cases
there is only one opposing term, while in others there may be more).
*the contrasting term(s) can be alternative theories to explain a given
social practice, or it can be an approach or concept that stands in stark
opposition to the given approach or concept.
C) Give an example (in most cases, an ethnographic example) that illustrates the
term from class readings or films. NOTE: by "example," I do not mean that you
simply tell me the name of an article, book, or film. Rather, you must mention a
specific, detailed example from class materials, and discuss how it exemplifies
the term. Don't worry if you can't remember specific names.