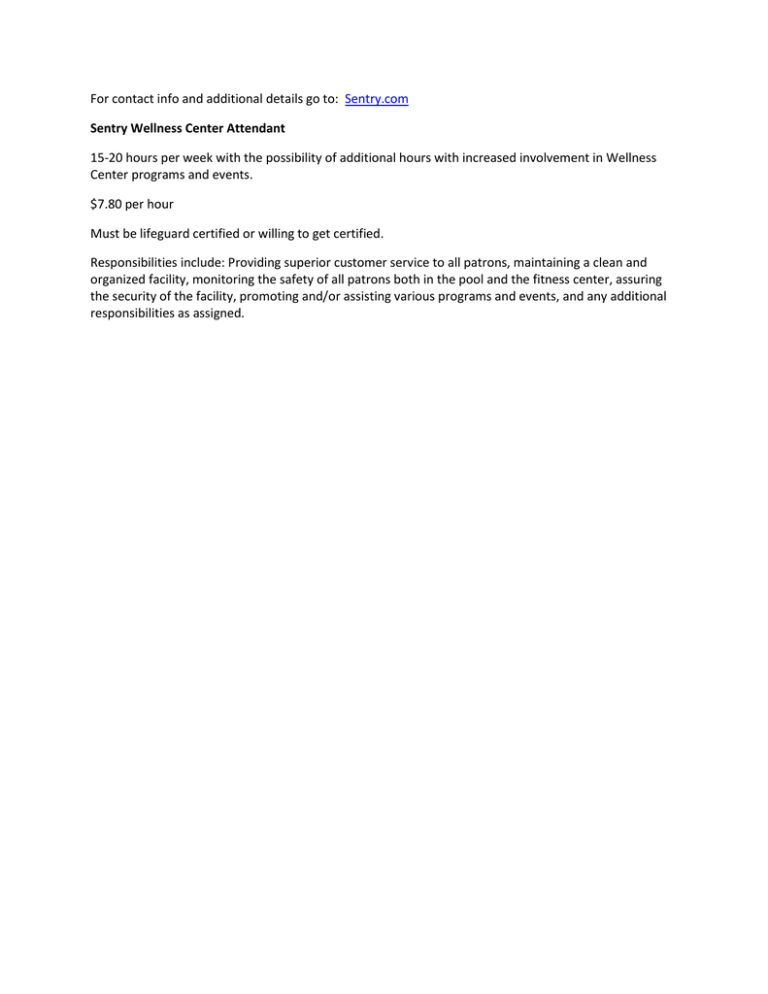 For contact info and additional details go to: Sentry.com
Sentry Wellness Center Attendant
15-20 hours per week with the possibility of additional hours with increased involvement in Wellness
Center programs and events.
$7.80 per hour
Must be lifeguard certified or willing to get certified.
Responsibilities include: Providing superior customer service to all patrons, maintaining a clean and
organized facility, monitoring the safety of all patrons both in the pool and the fitness center, assuring
the security of the facility, promoting and/or assisting various programs and events, and any additional
responsibilities as assigned.