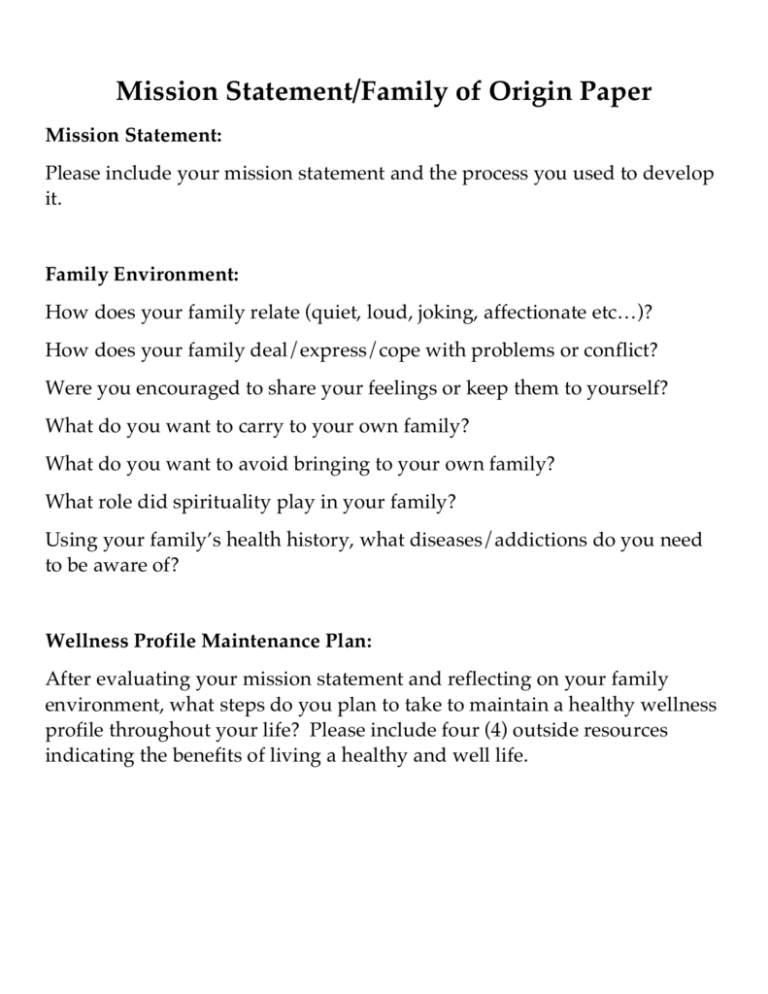 Mission Statement/Family of Origin Paper
Mission Statement:
Please include your mission statement and the process you used to develop
it.
Family Environment:
How does your family relate (quiet, loud, joking, affectionate etc…)?
How does your family deal/express/cope with problems or conflict?
Were you encouraged to share your feelings or keep them to yourself?
What do you want to carry to your own family?
What do you want to avoid bringing to your own family?
What role did spirituality play in your family?
Using your family's health history, what diseases/addictions do you need
to be aware of?
Wellness Profile Maintenance Plan:
After evaluating your mission statement and reflecting on your family
environment, what steps do you plan to take to maintain a healthy wellness
profile throughout your life? Please include four (4) outside resources
indicating the benefits of living a healthy and well life.