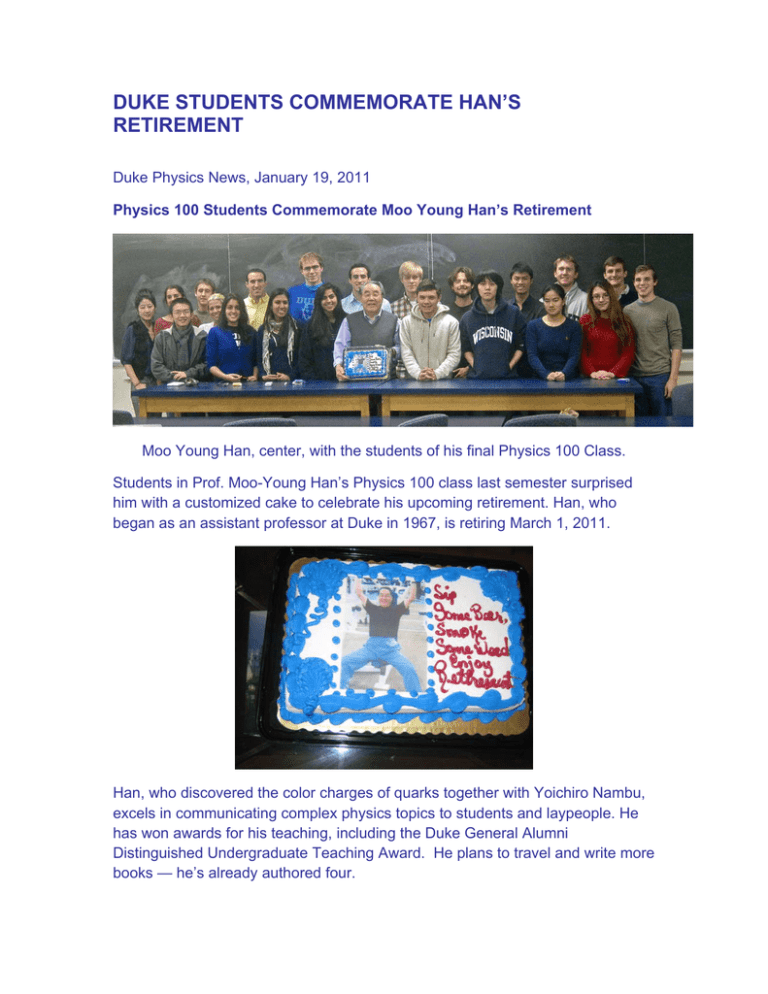 DUKE STUDENTS COMMEMORATE HAN'S
RETIREMENT
Duke Physics News, January 19, 2011
Physics 100 Students Commemorate Moo Young Han's Retirement
Moo Young Han, center, with the students of his final Physics 100 Class.
Students in Prof. Moo-Young Han's Physics 100 class last semester surprised
him with a customized cake to celebrate his upcoming retirement. Han, who
began as an assistant professor at Duke in 1967, is retiring March 1, 2011.
Han, who discovered the color charges of quarks together with Yoichiro Nambu,
excels in communicating complex physics topics to students and laypeople. He
has won awards for his teaching, including the Duke General Alumni
Distinguished Undergraduate Teaching Award. He plans to travel and write more
books — he's already authored four.