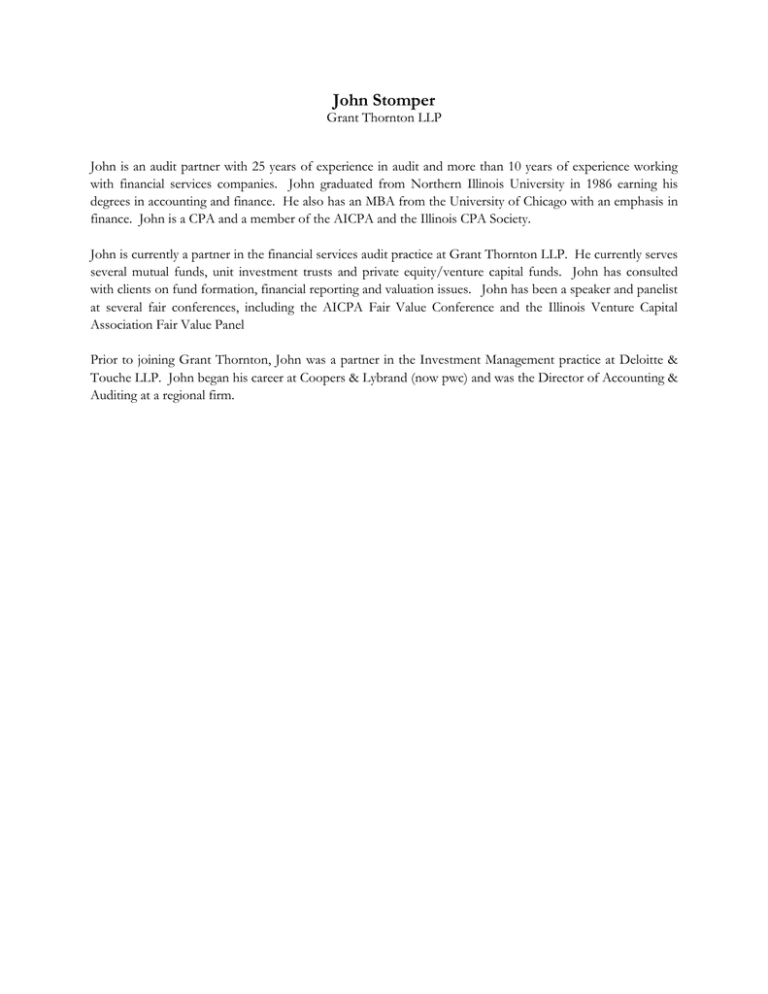 John Stomper
Grant Thornton LLP
John is an audit partner with 25 years of experience in audit and more than 10 years of experience working
with financial services companies. John graduated from Northern Illinois University in 1986 earning his
degrees in accounting and finance. He also has an MBA from the University of Chicago with an emphasis in
finance. John is a CPA and a member of the AICPA and the Illinois CPA Society.
John is currently a partner in the financial services audit practice at Grant Thornton LLP. He currently serves
several mutual funds, unit investment trusts and private equity/venture capital funds. John has consulted
with clients on fund formation, financial reporting and valuation issues. John has been a speaker and panelist
at several fair conferences, including the AICPA Fair Value Conference and the Illinois Venture Capital
Association Fair Value Panel
Prior to joining Grant Thornton, John was a partner in the Investment Management practice at Deloitte &
Touche LLP. John began his career at Coopers & Lybrand (now pwc) and was the Director of Accounting &
Auditing at a regional firm.