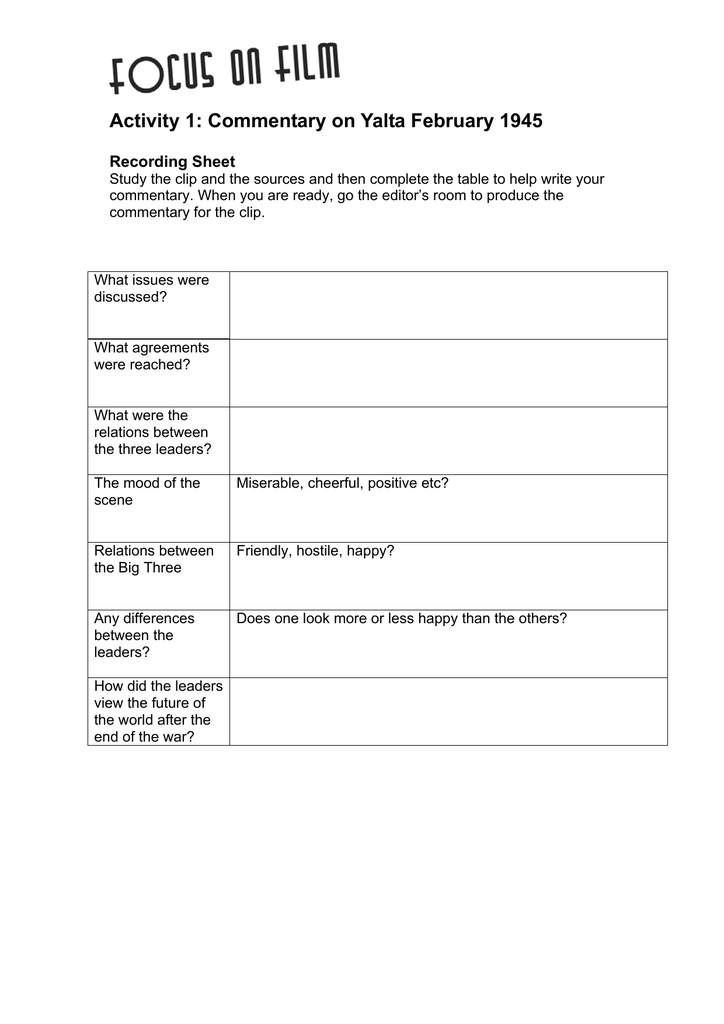 Activity 1: Commentary on Yalta February 1945
Recording Sheet
Study the clip and the sources and then complete the table to help write your
commentary. When you are ready, go the editor's room to produce the
commentary for the clip.
What issues were
discussed?
What agreements
were reached?
What were the
relations between
the three leaders?
The mood of the
scene
Miserable, cheerful, positive etc?
Relations between
the Big Three
Friendly, hostile, happy?
Any differences
between the
leaders?
Does one look more or less happy than the others?
How did the leaders
view the future of
the world after the
end of the war?