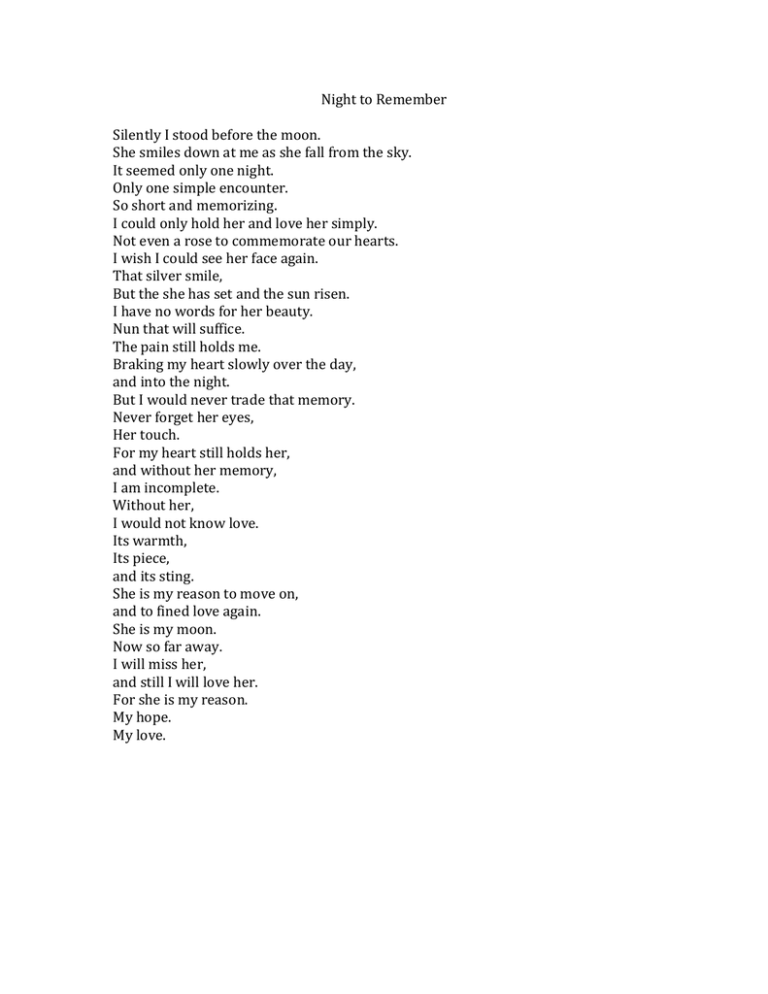 Night to Remember
Silently I stood before the moon.
She smiles down at me as she fall from the sky.
It seemed only one night.
Only one simple encounter.
So short and memorizing.
I could only hold her and love her simply.
Not even a rose to commemorate our hearts.
I wish I could see her face again.
That silver smile,
But the she has set and the sun risen.
I have no words for her beauty.
Nun that will suffice.
The pain still holds me.
Braking my heart slowly over the day,
and into the night.
But I would never trade that memory.
Never forget her eyes,
Her touch.
For my heart still holds her,
and without her memory,
I am incomplete.
Without her,
I would not know love.
Its warmth,
Its piece,
and its sting.
She is my reason to move on,
and to fined love again.
She is my moon.
Now so far away.
I will miss her,
and still I will love her.
For she is my reason.
My hope.
My love.