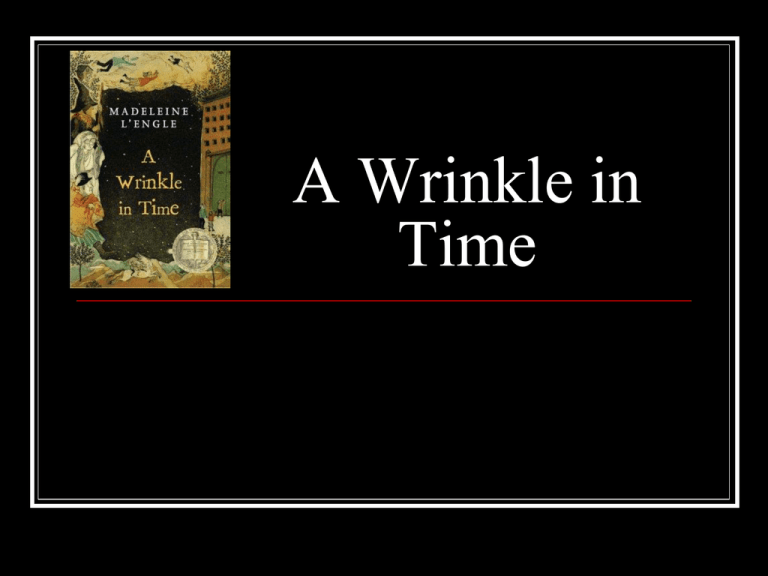 A Wrinkle in
Time
The Author, Madeleine L'Engle






Born in 1918
Spent childhood traveling extensively and
then went to boarding school
Married an actor and starting writing
Had three children and ran a general store
Wrote dozens of books
Died in 2007
A Wrinkle in Time




Rejected 26 times before it was published
Won the Newbery Medal in 1963
Has three sequels – and other books with
related characters
Includes adventure, time-travel, a little
romance, a mystery, and some magic – all
the ingredients of a classic!
The 1960's




Space exploration was just getting started!
President Kennedy had just promised that
people would walk on the moon one day.
The United States was competing with the
Soviet Union to get to the moon first!
Americans were generally afraid of the
Soviets and communism.
At the time this book was written…






There were no microwaves
There were no DVD players or VCRs
There were no cell phones
People did not have computers in their
homes
There was no Internet
There were no space shuttles to take
people to the moon
..all of those things
would be considered
Science Fiction!