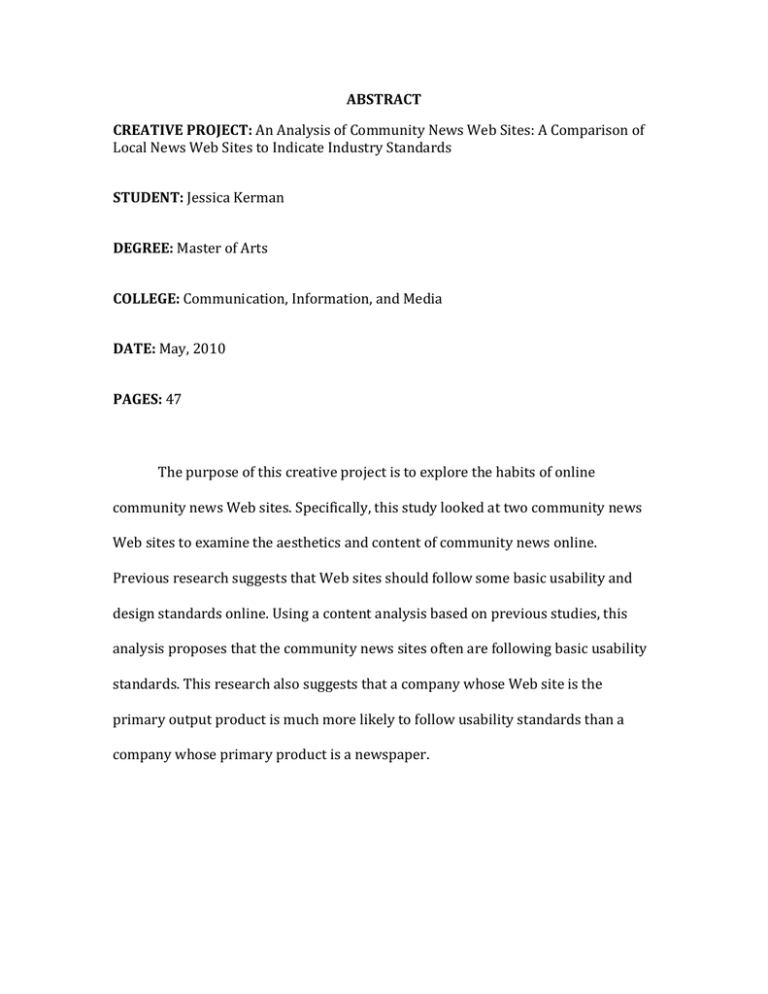 ABSTRACT
CREATIVE PROJECT: An Analysis of Community News Web Sites: A Comparison of
Local News Web Sites to Indicate Industry Standards
STUDENT: Jessica Kerman
DEGREE: Master of Arts
COLLEGE: Communication, Information, and Media
DATE: May, 2010
PAGES: 47
The purpose of this creative project is to explore the habits of online
community news Web sites. Specifically, this study looked at two community news
Web sites to examine the aesthetics and content of community news online.
Previous research suggests that Web sites should follow some basic usability and
design standards online. Using a content analysis based on previous studies, this
analysis proposes that the community news sites often are following basic usability
standards. This research also suggests that a company whose Web site is the
primary output product is much more likely to follow usability standards than a
company whose primary product is a newspaper.