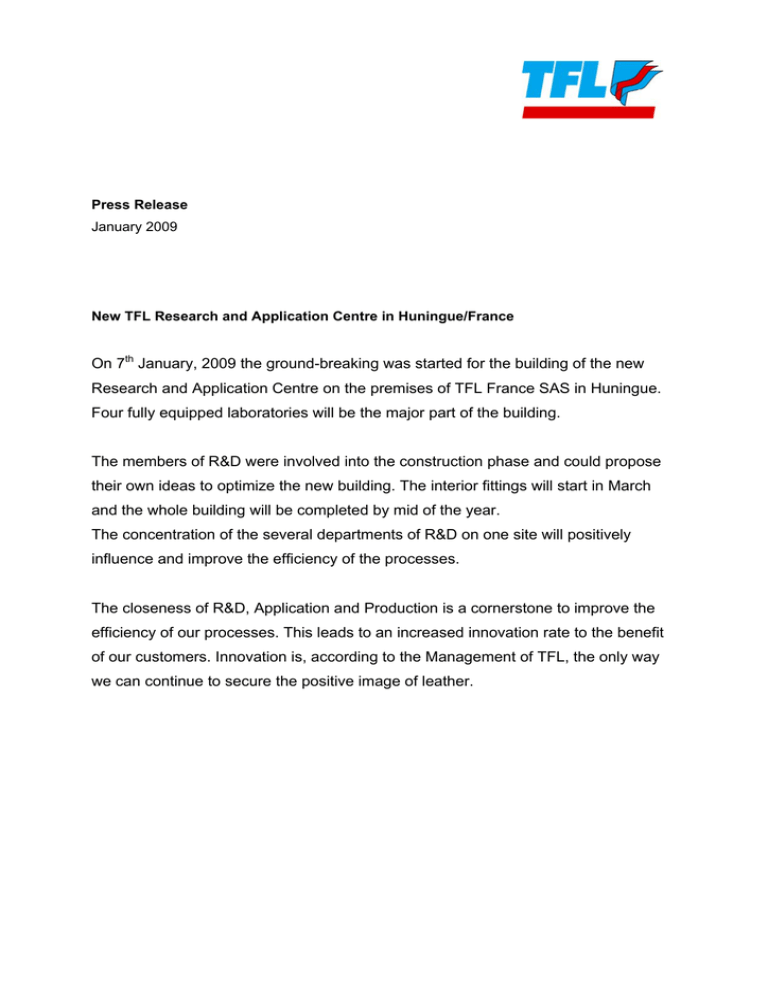 Press Release
January 2009
New TFL Research and Application Centre in Huningue/France
On 7th January, 2009 the ground-breaking was started for the building of the new
Research and Application Centre on the premises of TFL France SAS in Huningue.
Four fully equipped laboratories will be the major part of the building.
The members of R&D were involved into the construction phase and could propose
their own ideas to optimize the new building. The interior fittings will start in March
and the whole building will be completed by mid of the year.
The concentration of the several departments of R&D on one site will positively
influence and improve the efficiency of the processes.
The closeness of R&D, Application and Production is a cornerstone to improve the
efficiency of our processes. This leads to an increased innovation rate to the benefit
of our customers. Innovation is, according to the Management of TFL, the only way
we can continue to secure the positive image of leather.