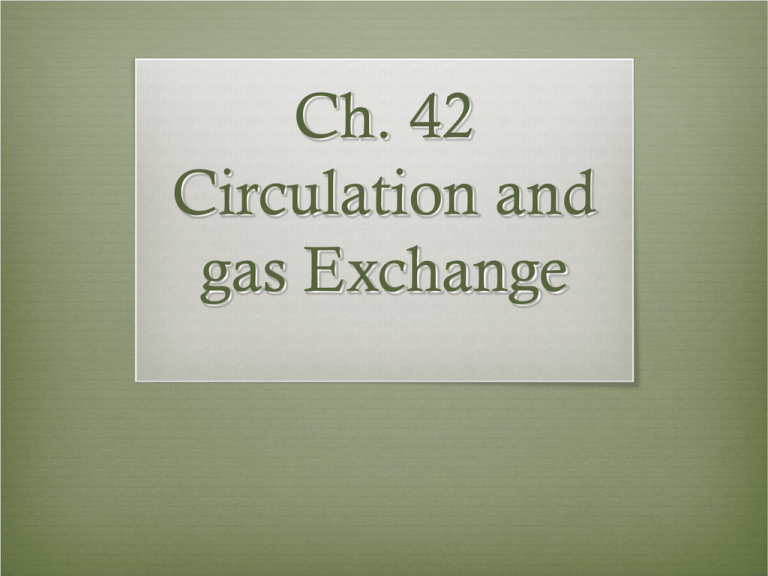 Ch. 42
Circulation and
gas Exchange
Open Circulatory System
 Insects (other arthropods) and molluscs
 No distinction between blood and
interstitial fluid.
 Hemolymph – body fluid
 Body movements squeeze sinuses which
moves hemolymph
Closed Circulatory System
 Earthworms, squids, all
vertebrates
 Blood in vessels separate from
interstitial fluid
 Heart pumps blood into vessels.
Blood Vessels
 Arteries – Blood Away from the heart
 Veins – Blood to the heart
 Capillaries – tiny vessels. Blood supply
can vary depending on the site of
capillaries.
Ex. Digestive system capillaries
will fill with blood after a meal.
Components of Blood
 Plasma, RBC (transport O2), WBC
(immune) and platelets.
 Blood Clots caused by fibrin
protein.
 Self sealing material after a cut or
scrape.