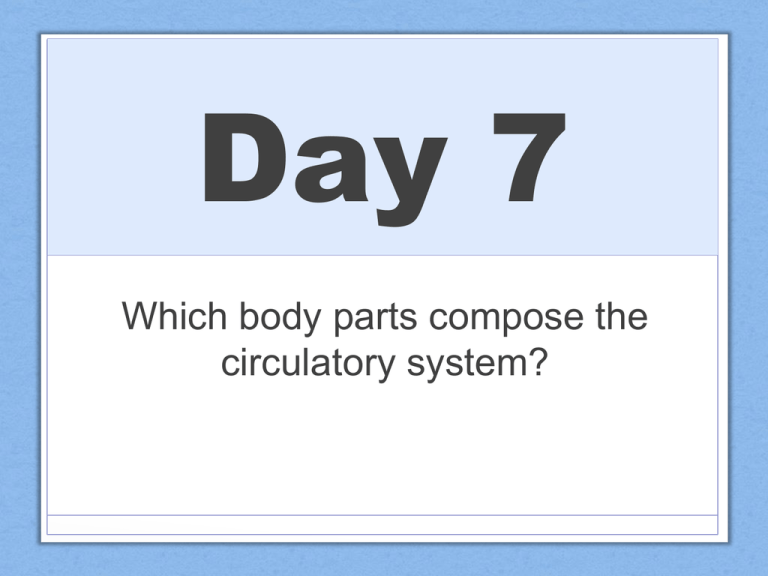 Day 7
Which body parts compose the
circulatory system?
The Heart
• The heart is the main organ in the
circulatory system. Blood vessels
and blood also make up this
system.
The Heart
The Heart
• Click here for an online model of
the heart.
• http://www.smm.org/studio3d/julie/hearthome.htm
Notes
• Also called the "cardiovascular system"
• (cardio  heart)
• Vessels = tubes that carry blood
• 1. Arteries – vessels that move blood away from the
heart
• 2. Veins – vessels that carry blood back to the heart
• 3. Capillaries – "back roads" to every cell
Reading
Purpose for Reading:
Quote facts from the text and organize them by meaning.
Important
Interesting
Reading
• Your Cardiovascular System
Important
Interesting
Quick Write
• In a paragraph, answer the EQ.
• Remember to include correct capital letters
and punctuation; as well as correct spelling.