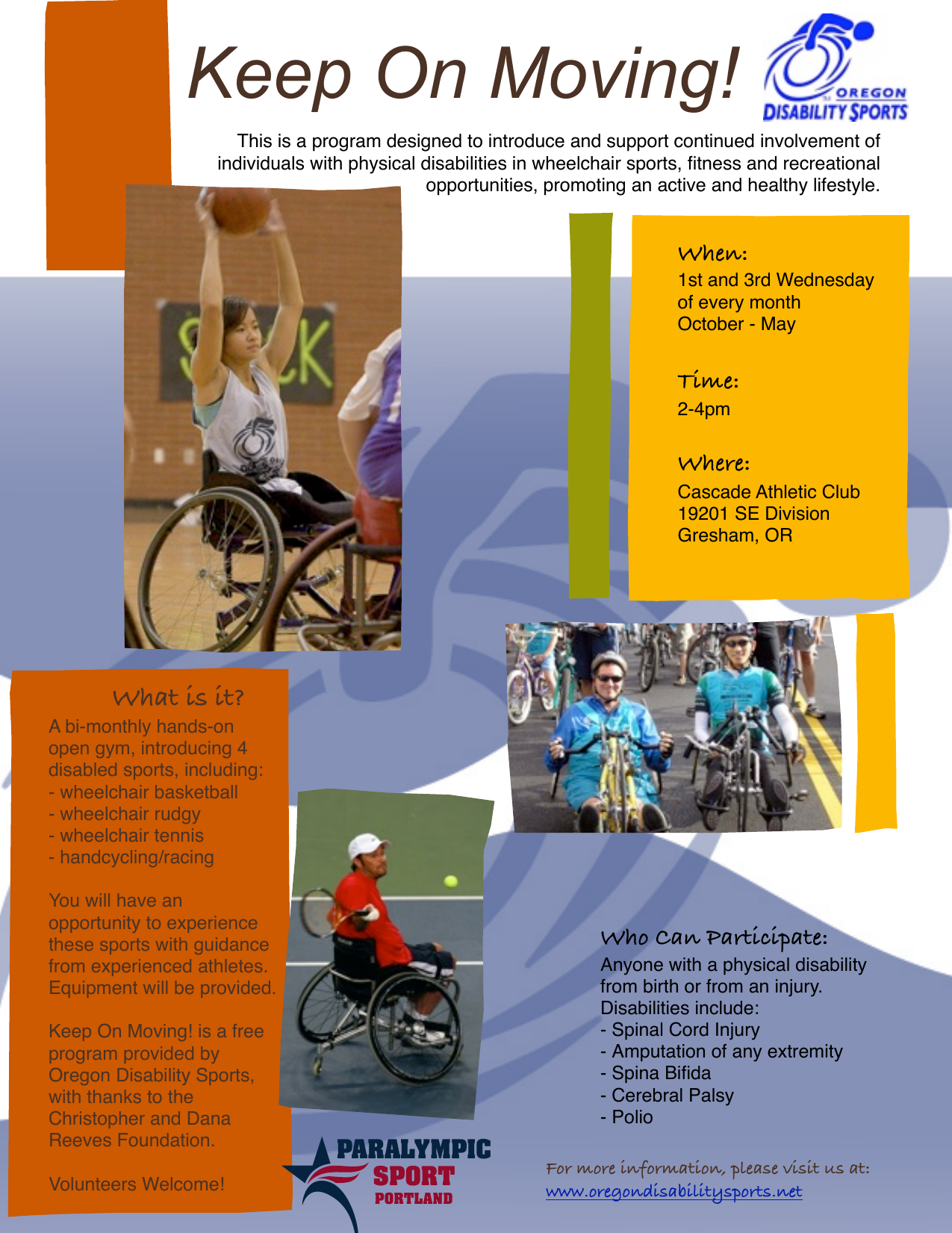 Keep On Moving!
This is a program designed to introduce and support continued involvement of individuals with physical disabilities in wheelchair sports, fitness and recreational opportunities, promoting an active and healthy lifestyle.
When:
1st and 3rd Wednesday of every month October - May
Time:
2-4pm
Where:
Cascade Athletic Club 19201 SE Division Gresham, OR
What is it?
A bi-monthly hands-on open gym, introducing 4 disabled sports, including: - wheelchair basketball - wheelchair rudgy - wheelchair tennis - handcycling/racing You will have an opportunity to experience these sports with guidance from experienced athletes. Equipment will be provided.
Keep On Moving! is a free program provided by Oregon Disability Sports, with thanks to the Christopher and Dana Reeves Foundation.
Volunteers Welcome!
PARALYMPIC SPORT
PORTLAND
A program of Oregon Disability Sports
Who Can Participate:
Anyone with a physical disability from birth or from an injury. Disabilities include: - Spinal Cord Injury - Amputation of any extremity - Spina Bifida - Cerebral Palsy - Polio
For more information, please visit us at: www.oregondisabilitysports.net