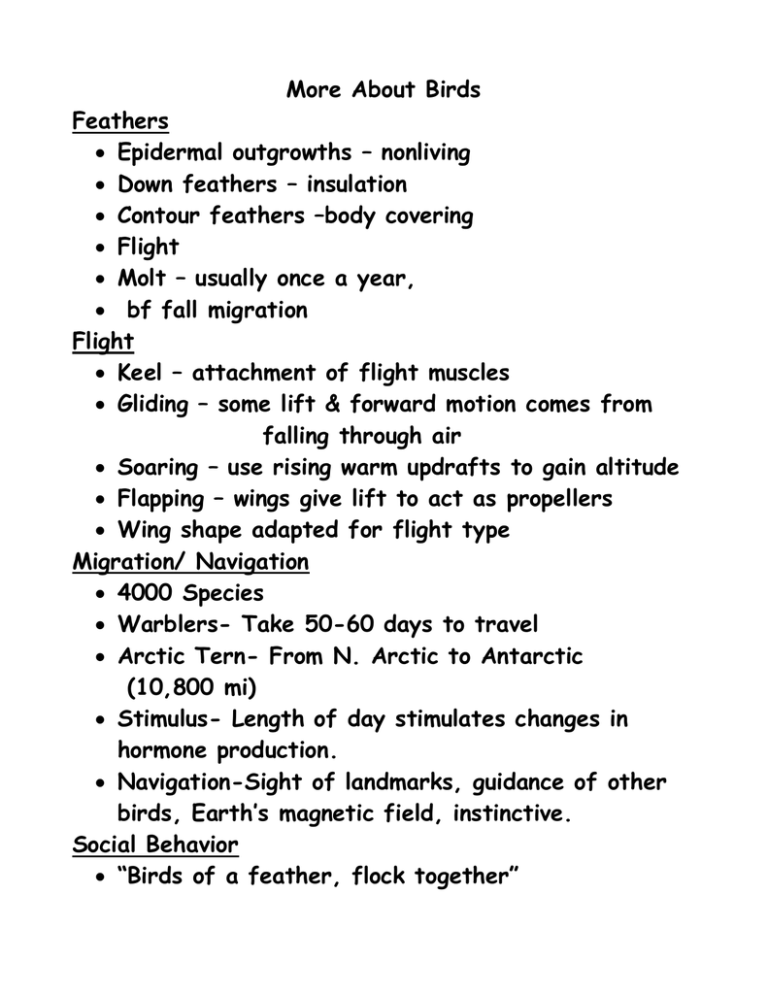 More About Birds
Feathers
 Epidermal outgrowths – nonliving
 Down feathers – insulation
 Contour feathers –body covering
 Flight
 Molt – usually once a year,
 bf fall migration
Flight
 Keel – attachment of flight muscles
 Gliding – some lift & forward motion comes from
falling through air
 Soaring – use rising warm updrafts to gain altitude
 Flapping – wings give lift to act as propellers
 Wing shape adapted for flight type
Migration/ Navigation
 4000 Species
 Warblers- Take 50-60 days to travel
 Arctic Tern- From N. Arctic to Antarctic
(10,800 mi)
 Stimulus- Length of day stimulates changes in
hormone production.
 Navigation-Sight of landmarks, guidance of other
birds, Earth's magnetic field, instinctive.
Social Behavior
 "Birds of a feather, flock together"




Gather to migrate, breed and raise young
Benefits-Protection, warmth, mates, migration ease
Marriage->90% birds are monogamous
Swans/ Geese partner for life.