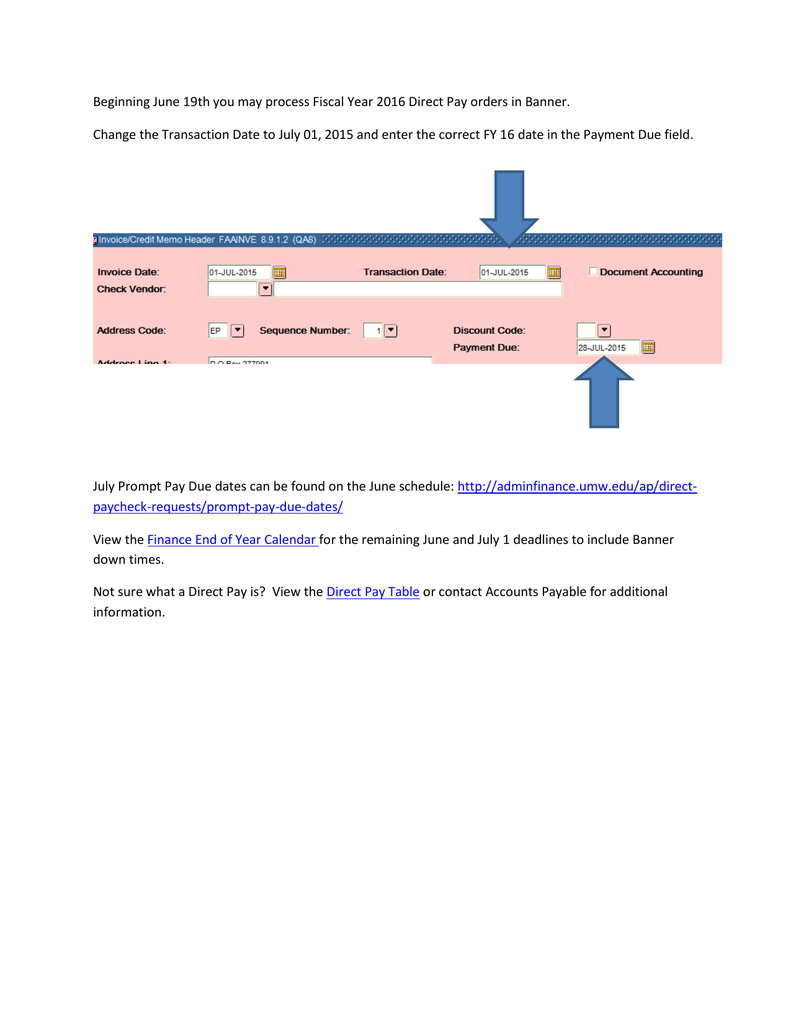 Beginning June 19th you may process Fiscal Year 2016 Direct Pay orders in Banner.
Change the Transaction Date to July 01, 2015 and enter the correct FY 16 date in the Payment Due field.
July Prompt Pay Due dates can be found on the June schedule: http://adminfinance.umw.edu/ap/directpaycheck-requests/prompt-pay-due-dates/
View the Finance End of Year Calendar for the remaining June and July 1 deadlines to include Banner
down times.
Not sure what a Direct Pay is? View the Direct Pay Table or contact Accounts Payable for additional
information.