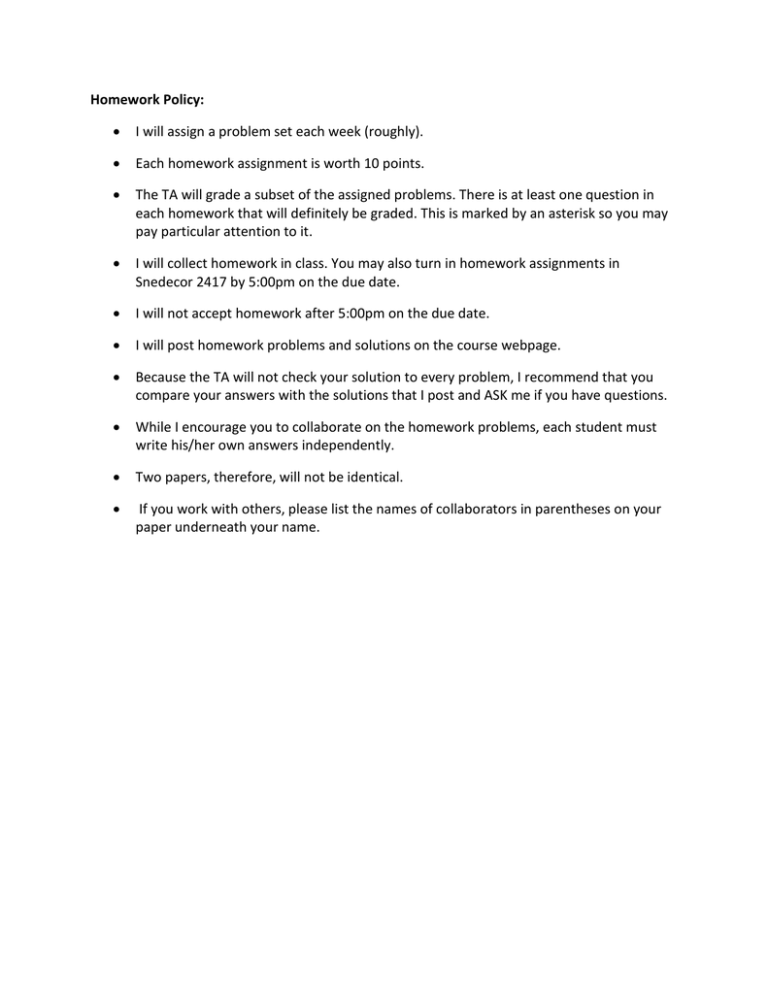 Homework Policy:
•
I will assign a problem set each week (roughly).
•
Each homework assignment is worth 10 points.
•
The TA will grade a subset of the assigned problems. There is at least one question in
each homework that will definitely be graded. This is marked by an asterisk so you may
pay particular attention to it.
•
I will collect homework in class. You may also turn in homework assignments in
Snedecor 2417 by 5:00pm on the due date.
•
I will not accept homework after 5:00pm on the due date.
•
I will post homework problems and solutions on the course webpage.
•
Because the TA will not check your solution to every problem, I recommend that you
compare your answers with the solutions that I post and ASK me if you have questions.
•
While I encourage you to collaborate on the homework problems, each student must
write his/her own answers independently.
•
Two papers, therefore, will not be identical.
•
If you work with others, please list the names of collaborators in parentheses on your
paper underneath your name.