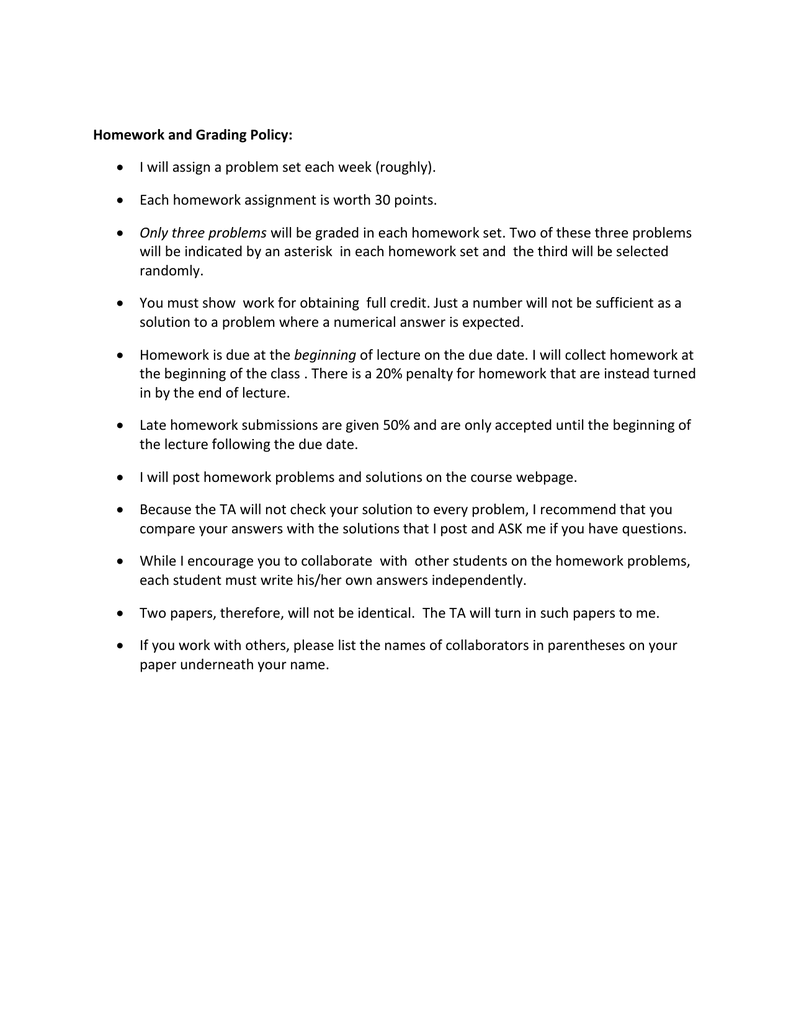 Homework and Grading Policy:

I will assign a problem set each week (roughly).

Each homework assignment is worth 30 points.

Only three problems will be graded in each homework set. Two of these three problems
will be indicated by an asterisk in each homework set and the third will be selected
randomly.

You must show work for obtaining full credit. Just a number will not be sufficient as a
solution to a problem where a numerical answer is expected.

Homework is due at the beginning of lecture on the due date. I will collect homework at
the beginning of the class . There is a 20% penalty for homework that are instead turned
in by the end of lecture.

Late homework submissions are given 50% and are only accepted until the beginning of
the lecture following the due date.

I will post homework problems and solutions on the course webpage.

Because the TA will not check your solution to every problem, I recommend that you
compare your answers with the solutions that I post and ASK me if you have questions.

While I encourage you to collaborate with other students on the homework problems,
each student must write his/her own answers independently.

Two papers, therefore, will not be identical. The TA will turn in such papers to me.

If you work with others, please list the names of collaborators in parentheses on your
paper underneath your name.