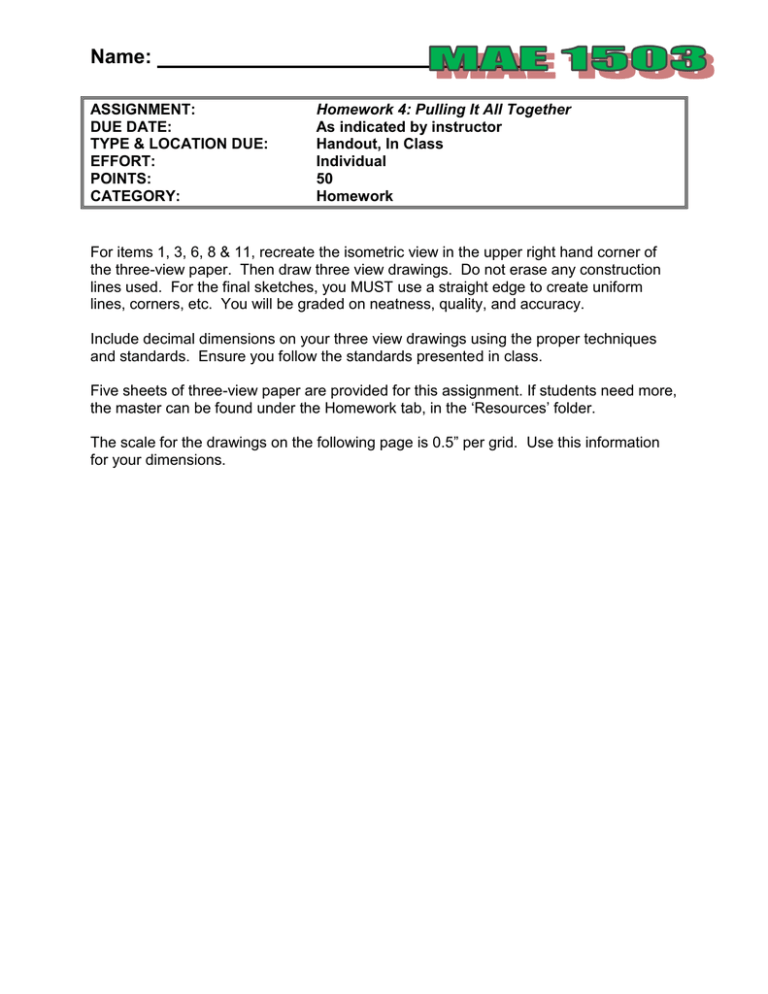 Name:
ASSIGNMENT:
DUE DATE:
TYPE & LOCATION DUE:
EFFORT:
POINTS:
CATEGORY:
Homework 4: Pulling It All Together
As indicated by instructor
Handout, In Class
Individual
50
Homework
For items 1, 3, 6, 8 & 11, recreate the isometric view in the upper right hand corner of
the three-view paper. Then draw three view drawings. Do not erase any construction
lines used. For the final sketches, you MUST use a straight edge to create uniform
lines, corners, etc. You will be graded on neatness, quality, and accuracy.
Include decimal dimensions on your three view drawings using the proper techniques
and standards. Ensure you follow the standards presented in class.
Five sheets of three-view paper are provided for this assignment. If students need more,
the master can be found under the Homework tab, in the 'Resources' folder.
The scale for the drawings on the following page is 0.5" per grid. Use this information
for your dimensions.