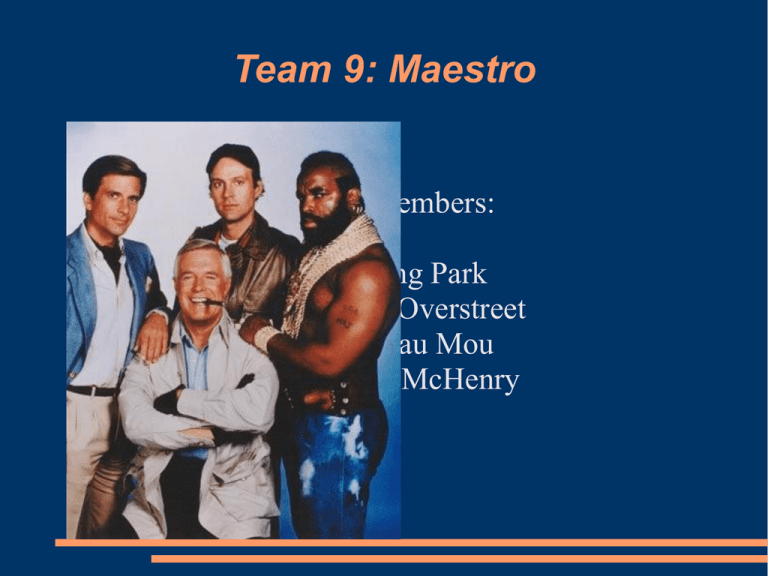 Team 9: Maestro
Team Members:
Gi Jung Park
Michael Overstreet
Maladau Mou
William McHenry
Status Update
●
●
●
Develop system to automatically control lights and
audio/video inside a home based on the user's
movement.
Have IR Sensors and Gumstix/Robostix. Have
ordered WiFistix and also X-10
controllers/receivers.
First step is to detect directional breaks of the IR
beam, and use that data to turn on/off lights.
Architecture
Use Cases
●
●
●
●
Turn on/off lights as a person enters/exits rooms.
Change settings remotely (level of lighting
intensity/sound volume) from a cell phone.
"Follow Me" audio/video (television and stereo
systems that stream content to the users location in
the house).
Person tracking. Find a child or pet's location
within the house.
Risks & Mitigation
●
●
●
●
Bluetooth
Communication/ID.
Data/Information
Transfer.
Identification.
Integration of a wide
variety of components.
●
●
●
●
Use RFID to identify,
use WiFi for comm.
Decrease amount of
information shared.
Only allow single user.
Decrease number of
integrated components.