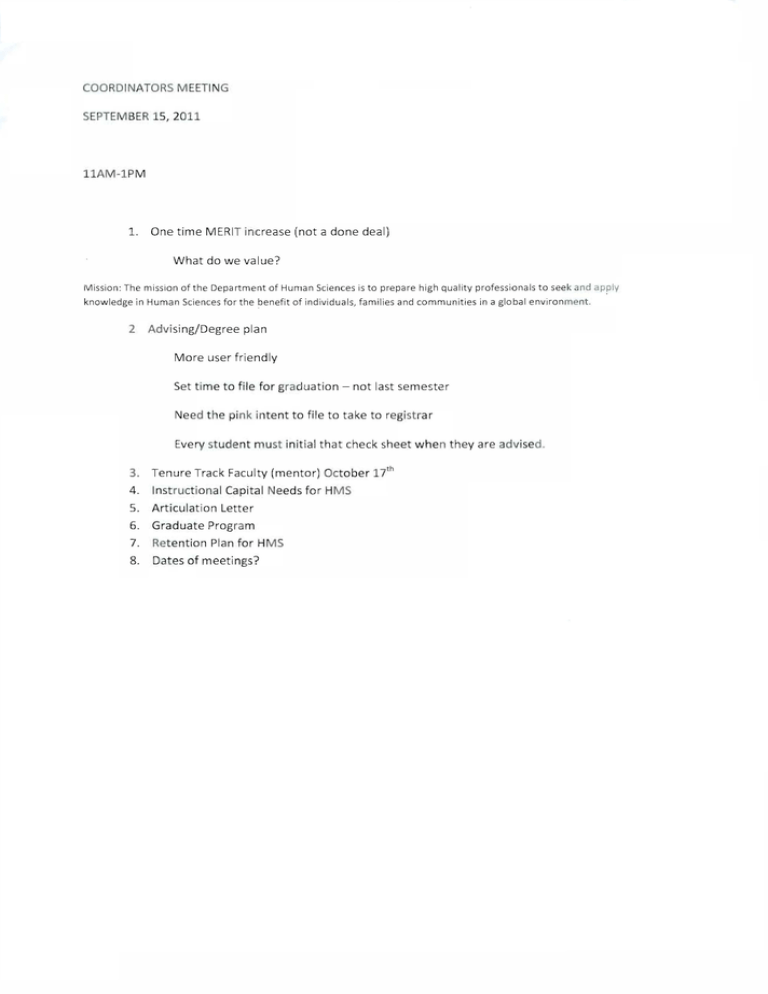 COO RDINATORS M EETIN G
SEPTE M BE R 15, 20 11
llAM- l PM
1. One time MERIT inc rease (not a done deal) What do we value? Mission: Th e mission of the Department of Human Sciences is to prepare high quality professionals to seek and app ly
knowledge in Human Sciences for the benefit of individuals, famil ies and communities in a global environ me nt.
2
Advising/Degree plan
More user friendly
Set time to file for gra duation - not last semester
Need t he pink in tent to file to take to regi strar
Every stude nt m ust initial that check sheet whe n t hey are advised.
3. Tenure Track Faculty (mentor) October 17th
4.
Instr uctional Capital Needs for HMS
5.
Articulation Letter
6.
Graduate Program
7.
Retention Plan for HMS
8.
Dates of meetings?