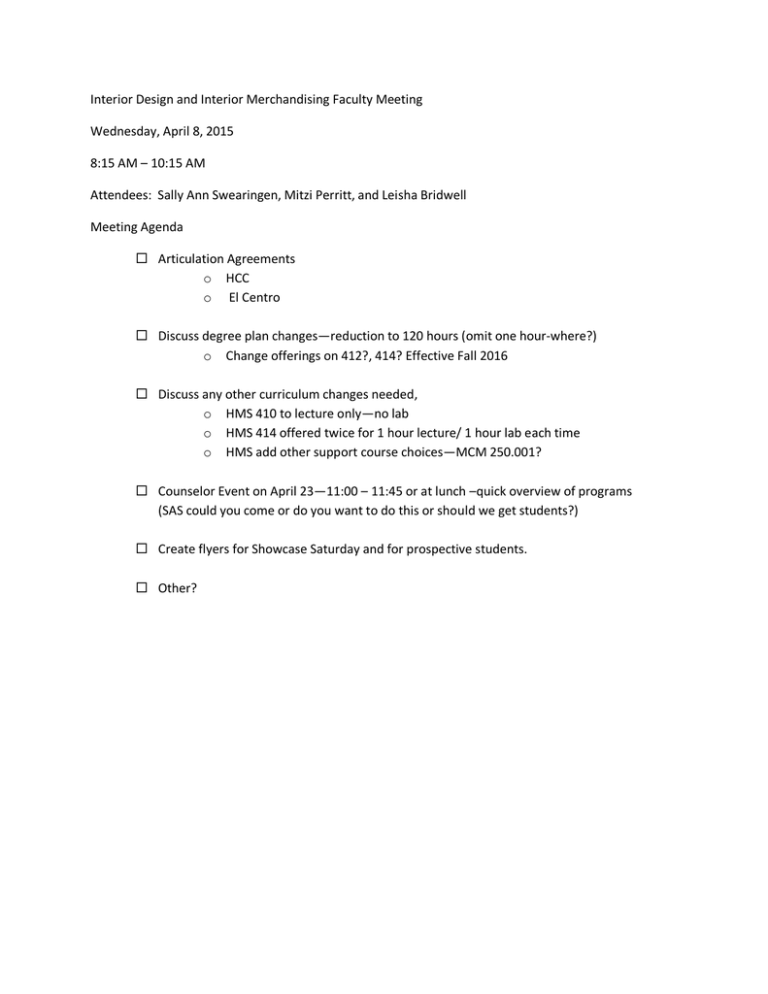 Interior Design and Interior Merchandising Faculty Meeting
Wednesday, April 8, 2015
8:15 AM – 10:15 AM
Attendees: Sally Ann Swearingen, Mitzi Perritt, and Leisha Bridwell
Meeting Agenda
 Articulation Agreements
o HCC
o El Centro
 Discuss degree plan changes—reduction to 120 hours (omit one hour-where?)
o Change offerings on 412?, 414? Effective Fall 2016
 Discuss any other curriculum changes needed,
o HMS 410 to lecture only—no lab
o HMS 414 offered twice for 1 hour lecture/ 1 hour lab each time
o HMS add other support course choices—MCM 250.001?
 Counselor Event on April 23—11:00 – 11:45 or at lunch –quick overview of programs
(SAS could you come or do you want to do this or should we get students?)
 Create flyers for Showcase Saturday and for prospective students.
 Other?