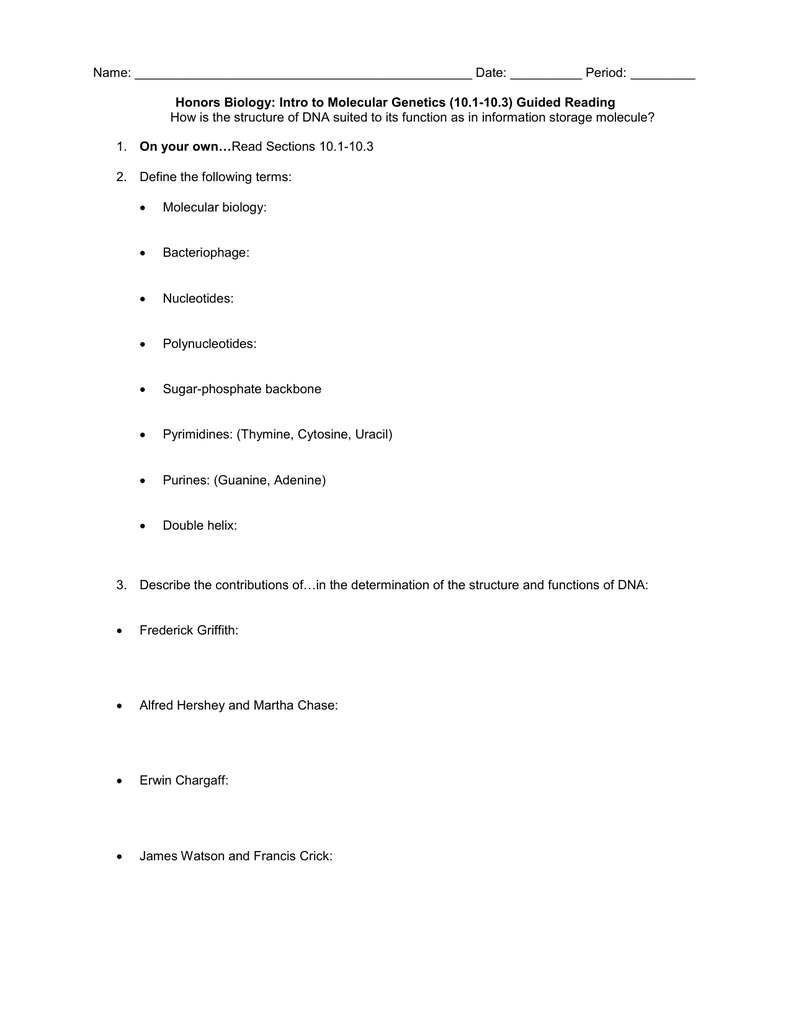 Name: _______________________________________________ Date: __________ Period: _________
Honors Biology: Intro to Molecular Genetics (10.1-10.3) Guided Reading
How is the structure of DNA suited to its function as in information storage molecule?
1. On your own…Read Sections 10.1-10.3
2. Define the following terms:

Molecular biology:

Bacteriophage:

Nucleotides:

Polynucleotides:

Sugar-phosphate backbone

Pyrimidines: (Thymine, Cytosine, Uracil)

Purines: (Guanine, Adenine)

Double helix:
3. Describe the contributions of…in the determination of the structure and functions of DNA:

Frederick Griffith:

Alfred Hershey and Martha Chase:

Erwin Chargaff:

James Watson and Francis Crick:
4. Explain how DNA is a polymer. What are its monomers?
5. Describe the general structure of the DNA molecule::
6. Read the original publication of Watson and Crick's article in the journal Nature. Is anything
surprising to you?