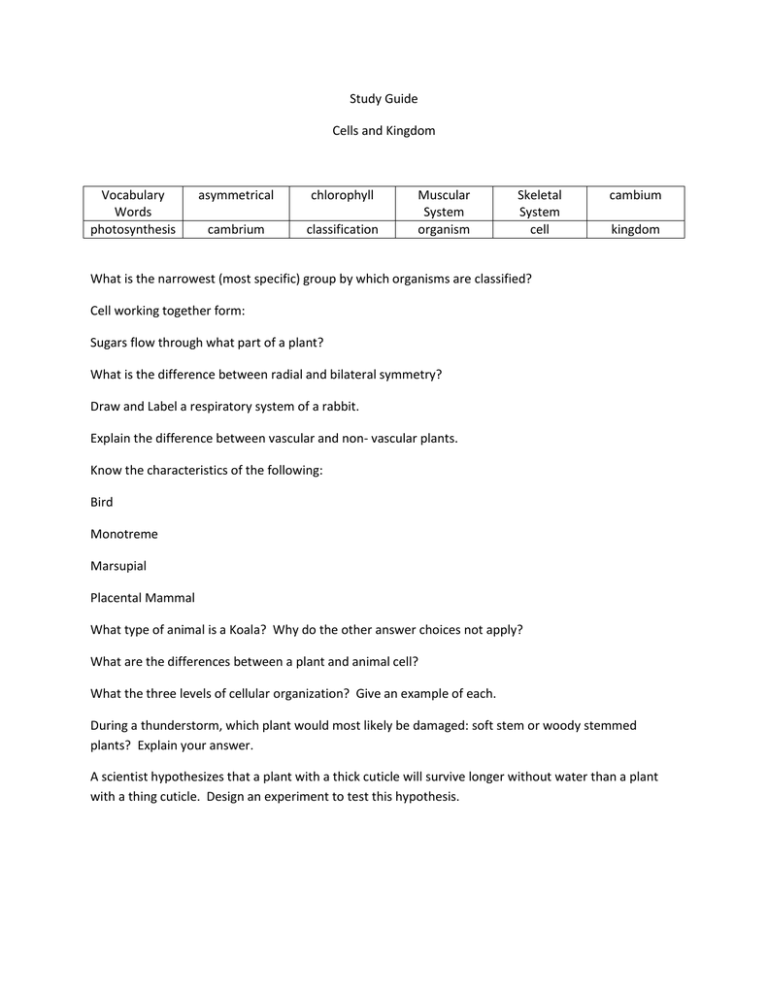 Study Guide
Cells and Kingdom
Vocabulary
Words
photosynthesis
asymmetrical
chlorophyll
cambrium
classification
Muscular
System
organism
Skeletal
System
cell
cambium
kingdom
What is the narrowest (most specific) group by which organisms are classified?
Cell working together form:
Sugars flow through what part of a plant?
What is the difference between radial and bilateral symmetry?
Draw and Label a respiratory system of a rabbit.
Explain the difference between vascular and non- vascular plants.
Know the characteristics of the following:
Bird
Monotreme
Marsupial
Placental Mammal
What type of animal is a Koala? Why do the other answer choices not apply?
What are the differences between a plant and animal cell?
What the three levels of cellular organization? Give an example of each.
During a thunderstorm, which plant would most likely be damaged: soft stem or woody stemmed
plants? Explain your answer.
A scientist hypothesizes that a plant with a thick cuticle will survive longer without water than a plant
with a thing cuticle. Design an experiment to test this hypothesis.