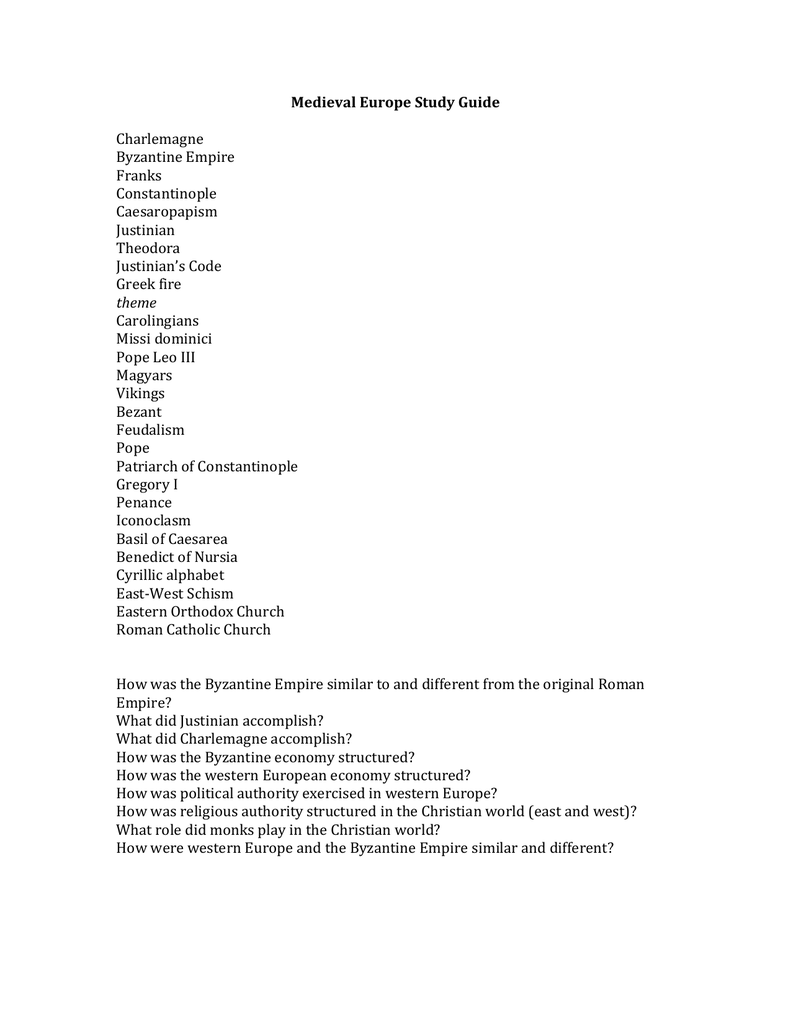 Medieval Europe Study Guide
Charlemagne
Byzantine Empire
Franks
Constantinople
Caesaropapism
Justinian
Theodora
Justinian's Code
Greek fire
theme
Carolingians
Missi dominici
Pope Leo III
Magyars
Vikings
Bezant
Feudalism
Pope
Patriarch of Constantinople
Gregory I
Penance
Iconoclasm
Basil of Caesarea
Benedict of Nursia
Cyrillic alphabet
East-West Schism
Eastern Orthodox Church
Roman Catholic Church
How was the Byzantine Empire similar to and different from the original Roman
Empire?
What did Justinian accomplish?
What did Charlemagne accomplish?
How was the Byzantine economy structured?
How was the western European economy structured?
How was political authority exercised in western Europe?
How was religious authority structured in the Christian world (east and west)?
What role did monks play in the Christian world?
How were western Europe and the Byzantine Empire similar and different?