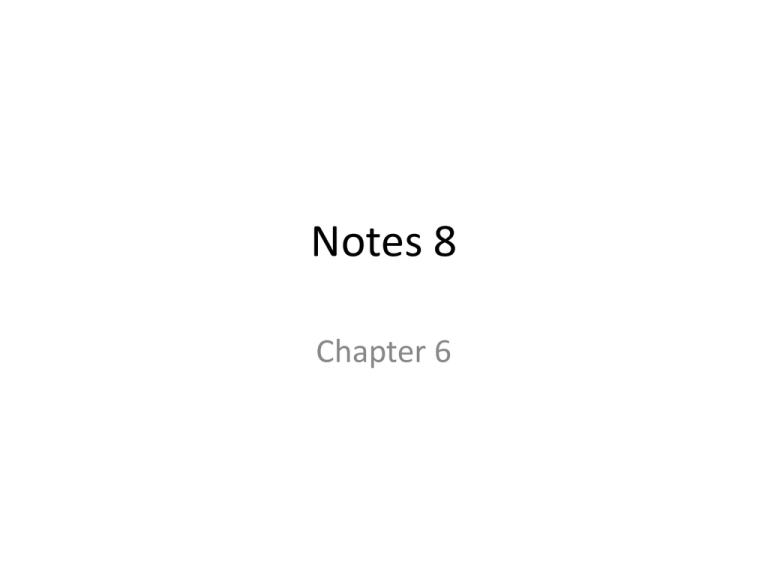 Notes 8
Chapter 6
Beginnings
• Judaism is both an
ancient and modern
religion.
• Unlike other civilizations
of the time, the
Israelites were
monotheistic.
The practice of
monotheism made
Judaism unique among
ancient religions.
Hebrew Bible
• Tanakh- Hebrew Bible
• A record of their beliefs
and history.
• Judaism played an
important role in the
development of
Christianity and Islam.
Abraham
• Father of faith.
• Abraham and his family
migrated from
Mesopotamia and settles in
Canaan.
• Canaan- promise land and
today the countries of
Lebanon, Israel, and Jordan.
• Ancient ancestor of the
Israelites.
• God made a promise that
he would inherit the
promise land.
Isaac and Jacob
• Issac- son of Abraham.
Father of Jacob.
• Jacob- changes his
name to Israel which
mean "one who
struggles with God".
• Jacobs 12 sons became
the leaders of tribes.
They were the sncestors
of the Twelve tribes of
Israel.
Moses
• Freed the Hebrews from
pharaoh.
• The departure of the
Israelites out of slavery is
known as Exodus.
• Passover- a holy festival
celebrated in
remembrance of their
freedom from slavery.
• Wrote the 10
commandments.
The Land of Canaan
• Joshua guided the
Israelites into Canaan.
• People living in Canaan
were the Canaanites
and the Philistines.
• They were polytheistic
believers.
Philistines
• Migrated from near
present-day Greece.
• They were skilled in
making iron weapons.
• Had the strongest army in
Canaan.
• They kept their own
language and religion but
accepted many ideas and
practices from their
neighbors in Canaan.
Military Conquest
• Joshua led them in
series of battles to
conquer Canaan.
• Joshua and the
Israelites marched
around the walls of
Jericho for 6 days and
on the seventh day the
walls collapsed.
The Tabernacle
• Housed a sacred object
called the Ark of the
Covenant.
• The ark, a gold –
covered wooden chest,
held tablets, or stone
slabs.
• The Israelites believed
the ark was a sign of
Gods presence.
King Saul
• Samuel anointed Saul as
king.
• First king of Israel.
• Israelites won many
battles against the
Philistines.
• Became very famous.
• Disobeyed some of
God's commandments.
King David
• Defeated Goliath.
• A fine musician and
poet.
• Saul tried to kill David.
• Wrote the Book of
Psalms.
• Established Jerusalem
as the capital of Israel.
• Know as the greatest
king.
Solomon
• Son of David.
• Brought a long time of
peace and prosperity to
the people of Israel.
• Built the first temple.
• Wrote proverbs.
The Fall of Israel
The Assyrians and the
Chaldeans built powerful
empires.
When the kingdom of
Israel refused to pay
tribute, the Assyrians
invaded Israel in 722 B.C.