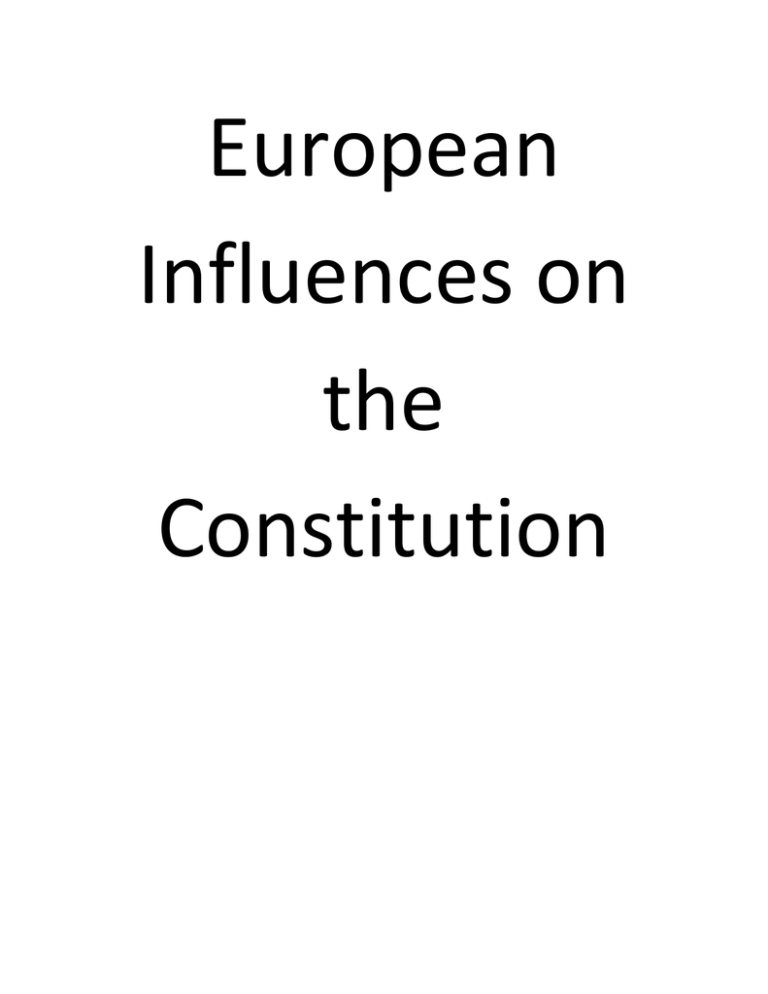 European
Influences on
the
Constitution
Ancient Greece
- Direct democracy – people
participate directly in decision
making
- Laws made by the citizens
- Local town governments is an
example
Ancient Rome
- Republic - System of
Government in which people
elect representatives to
govern them.
- Codified laws – laws that are
written.
-Terminology – Senate,
Senators
English Law
- Established a court system
-Magna Carta- took away
King's power
- The idea of a bill of rights
- Creation of Parliament – An
elected lawmaking body
(Congress)
Philosophers
- John Locke- every person has
natural rights. The people give the
government the power to rule.
- Baron de Montesquieu – Checks and
balances and separation of powers.
- Jacques Rousseau- people would
give up some of their freedoms in
favor of the needs of the majority.