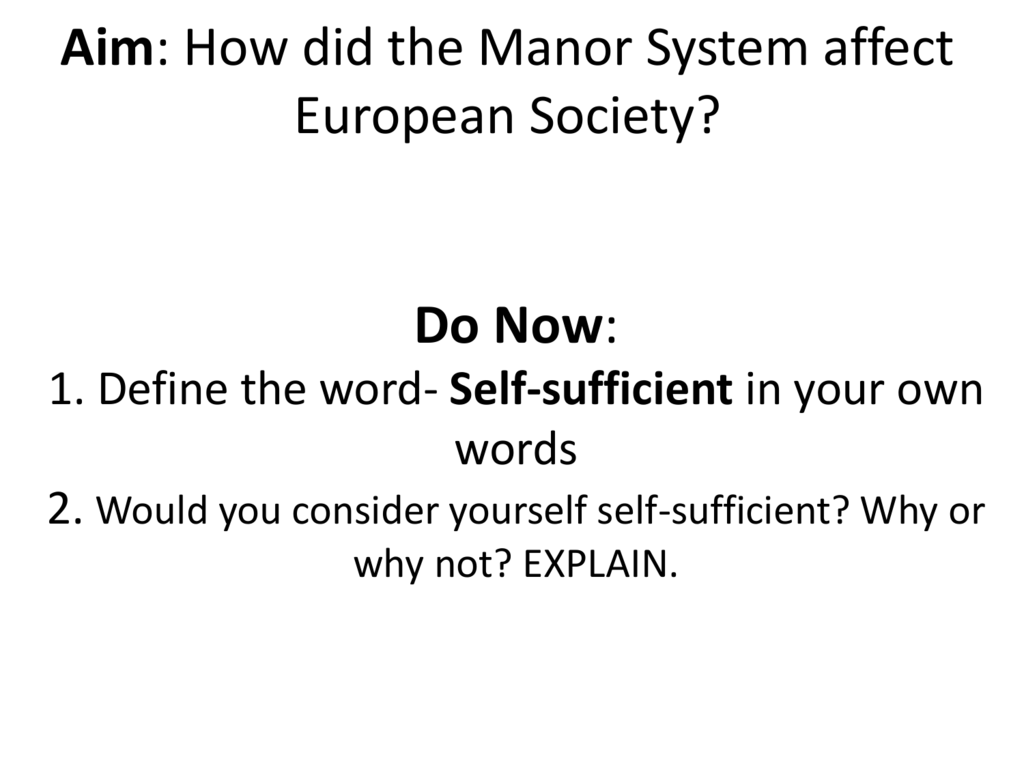 Aim: How did the Manor System affect
European Society?
Do Now:
1. Define the word- Self-sufficient in your own
words
2. Would you consider yourself self-sufficient? Why or
why not? EXPLAIN.
Activity #1
Active Listening!
• As I read the story…
– Jot down anything you do not understand, find
interesting, or troublesome.
• As a peasant- does this seem reasonable?
• Is this a good deal?
Activity #2
• Answer questions 1-4 on The Medieval Manor
handout
Activity #3
• Read Harshness of the Medieval Manor and
answer the questions that follow/complete
the graphic organizer
Activity #4
Identify the speak for the 3 quotes below
Summary- Exit Card
• Draw up a contract between the lord of a
manor and a serf. Include the responsibilities,
obligations, and rights of each party.