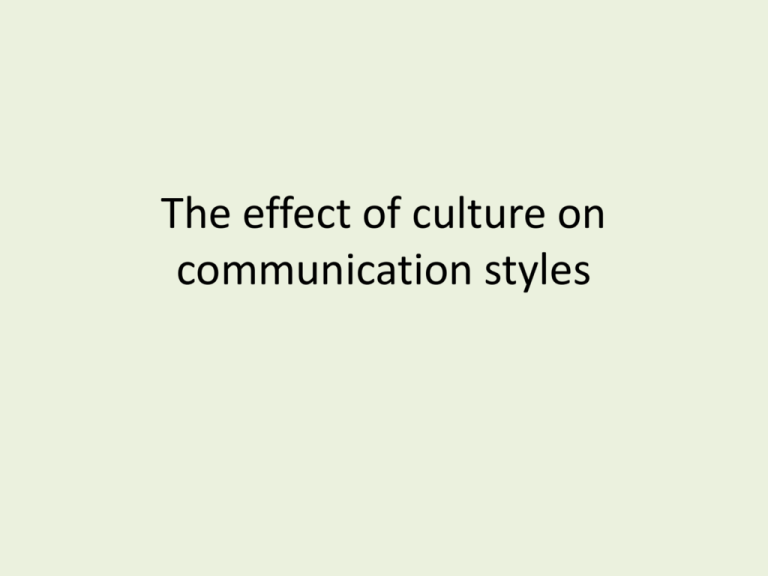 The effect of culture on
communication styles
• We now know that communication comes in
many forms.
• Verbal
• Non verbal
• Written
• How does culture impact the way in which we
communicate?
Impact of culture
• Our culture can impact the way in which we
communicate with others.
• E.g. In Italy it is socially acceptable for men to
greet other men with a kiss on the cheek.
However, In Australia this would seem odd and
possibly inappropriate.
• E.g. Slang words are unique to the country and
even the area in which they are derived. This can
make cross cultural communication confusing.
Some examples of differences in
communication
Exercise
• In your books write a response of at least 3
paragraphs explaining how culture determines
the ways individuals encode messages, what
mediums they choose for transmitting them,
and the ways messages are interpreted.
• Remember to use examples to support your
response!!!