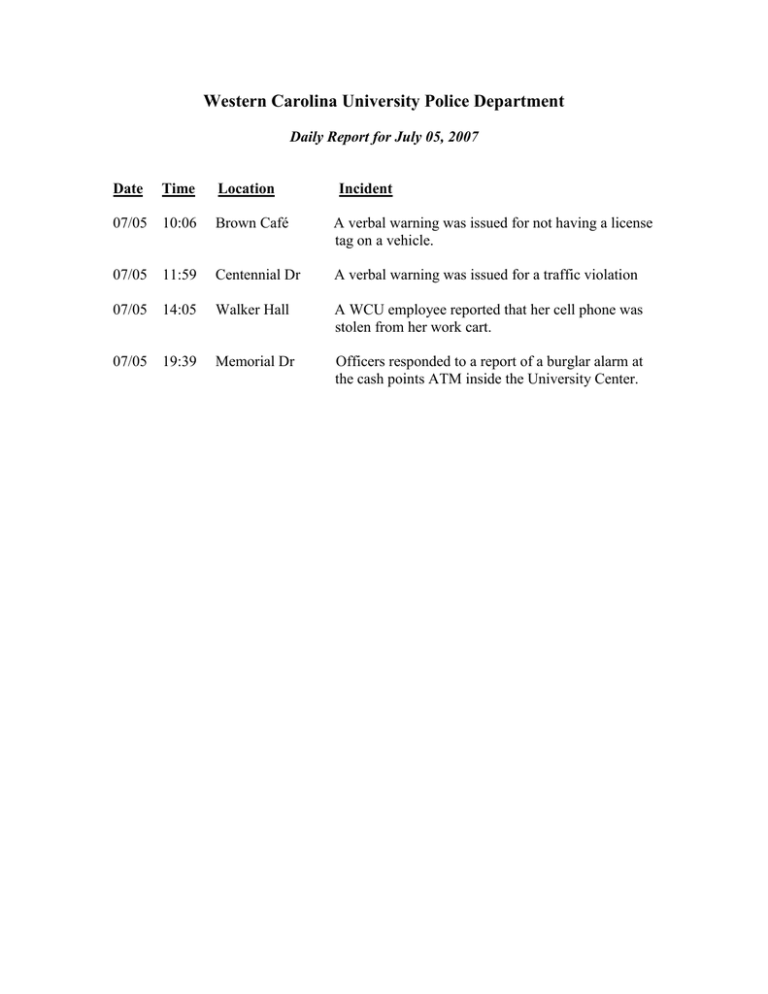 Western Carolina University Police Department
Daily Report for July 05, 2007
Date
Time
Location
Incident
07/05
10:06
Brown Café
A verbal warning was issued for not having a license
tag on a vehicle.
07/05
11:59
Centennial Dr
A verbal warning was issued for a traffic violation
07/05
14:05
Walker Hall
A WCU employee reported that her cell phone was
stolen from her work cart.
07/05
19:39
Memorial Dr
Officers responded to a report of a burglar alarm at
the cash points ATM inside the University Center.