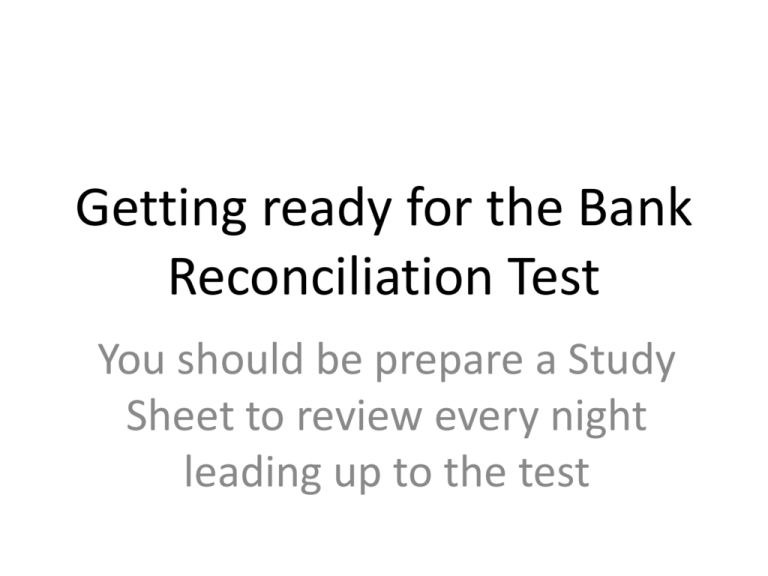 Getting ready for the Bank
Reconciliation Test
You should be prepare a Study
Sheet to review every night
leading up to the test
1
When the Bank Statement
arrives
the Journals
with the Bank Statement.
2
Tick the amounts that are
in the Bank Statement
and the Journals.
3
Circle any
are only in
either the Journals or the Bank
Statement.
4
Any item that is circled
on the Bank Statement must
be
to the Journals.
5
Any item that is circled in the
Journals must be added to the
Bank
Statement.
6
Items circled in the Cash
Receipts Journal are D
n
C
7
Items circled in the Cash
Payments Journal are U
C
8
Calculate bank at end
by
a Statement of
Receipts & Payments.
9
A Bank Reconciliation explains
why what the
thinks you have in your Bank
account is different to what you
think you have, in the Bank
Reconciliation Statement.
10
Both the Bank Reconciliation
and the Statement of Receipts
and Payments must
the
same amount.
If they are not then go back
and find out why not.