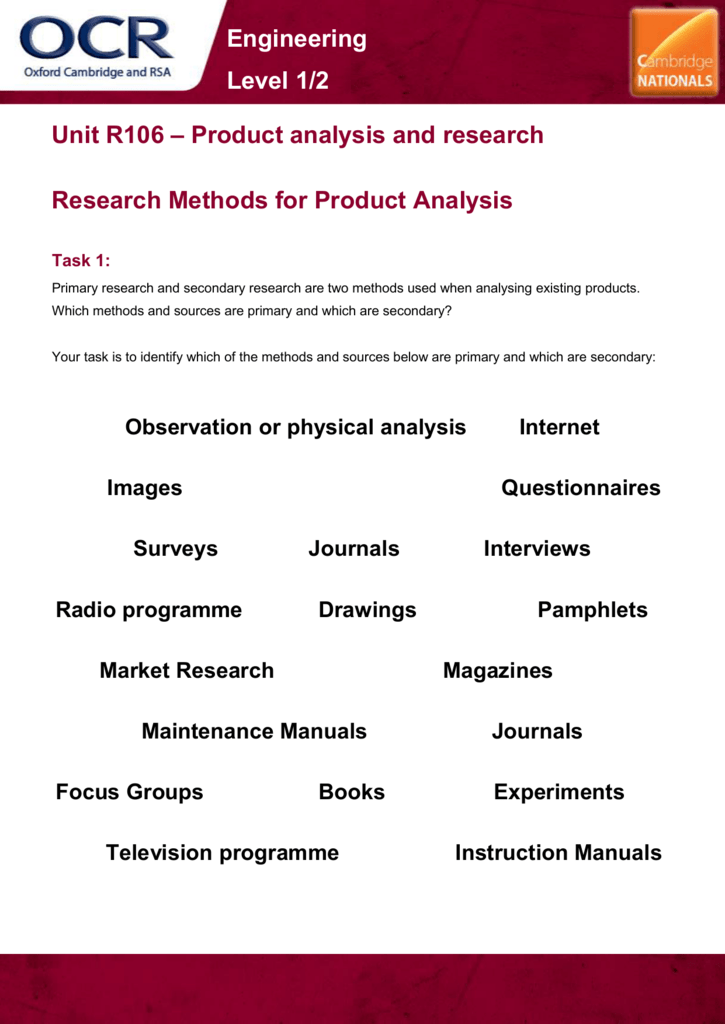 Engineering
Level 1/2
Unit R106 – Product analysis and research
Research Methods for Product Analysis
Task 1:
Primary research and secondary research are two methods used when analysing existing products.
Which methods and sources are primary and which are secondary?
Your task is to identify which of the methods and sources below are primary and which are secondary:
Observation or physical analysis
Images
Surveys
Radio programme
Questionnaires
Journals
Drawings
Market Research
Interviews
Pamphlets
Magazines
Maintenance Manuals
Focus Groups
Internet
Books
Television programme
Journals
Experiments
Instruction Manuals
Engineering
Level 1/2
Task 2:
You have been asked to undertake some research to improve the design of the mobile phone shown in
the picture.
Write three questions to ask your class friends about the design of the phone that you would like to get
feedback about.
Engineering
Level 1/2
Ask three of your friends your questions to get their feedback and make a note of their responses.
Engineering
Level 1/2
What type of research are you doing?