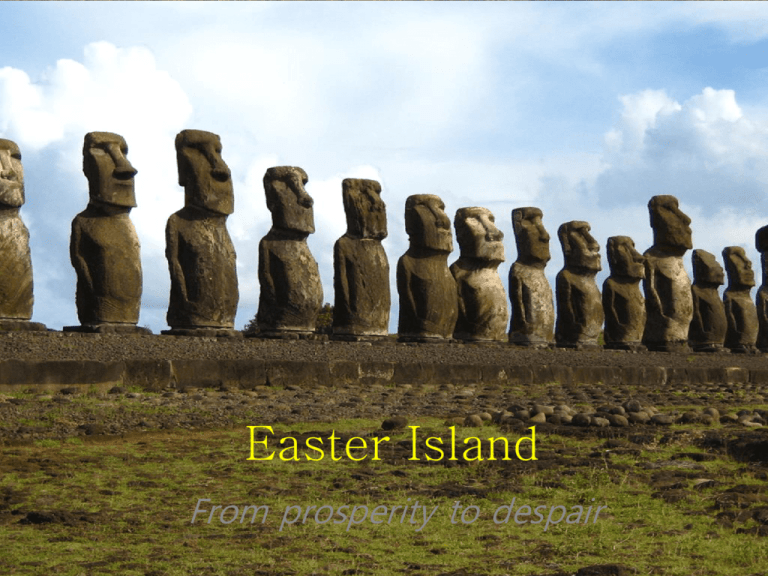 Easter Island
From prosperity to despair
Pre-listening
• Have you ever heard
about Easter island?
south Pacific Ocean,
west and slightly north
of Santiago, Chile
 approximately
triangular, and is around
2,000 kilometers from
the next nearest
inhabited island.
Easter Island
Pre-Listening
• 1.
• http://www.youtube.com/watch?v=5DBTt
C4J0OY
The Lecture
2.
http://www.youtube.com/watch?v=WbPoeb
PPCGo&feature=related
3.
http://www.youtube.com/watch?v=PW2D3x
ZSUYs&feature=related
Free Discussion
Some ideas…
1. How do you of the role of humankind in nature?
2. Can you recall any natural disasters caused by outcomes of
human actions?
3. How do you like the advance of technology? What do you
think of the modern civilization?
4. Do you know anything about the collapse of other civilizations?
i.e. Maya, Inca, Aztec? What do you find contributable to the
collapse of the society?
5. What do you think of a globalization? Are you pro or con?
6. What do you think we should do to pave the way to a more
sustainable and environmental friendly society?