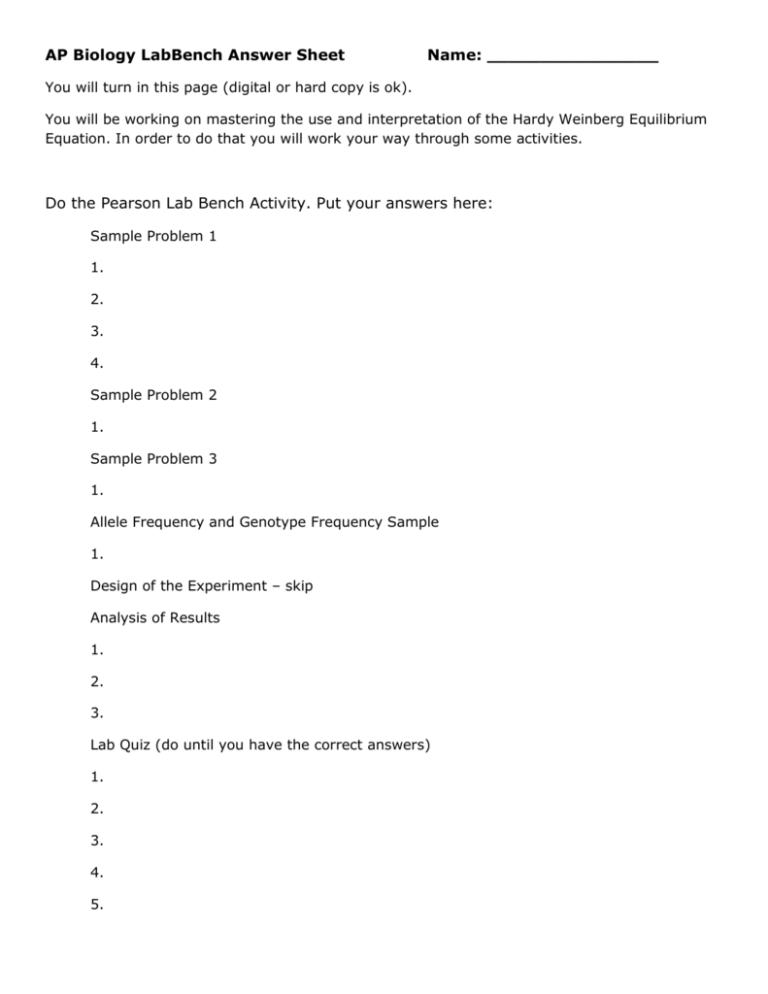 AP Biology LabBench Answer Sheet
Name: ________________
You will turn in this page (digital or hard copy is ok).
You will be working on mastering the use and interpretation of the Hardy Weinberg Equilibrium
Equation. In order to do that you will work your way through some activities.
Do the Pearson Lab Bench Activity. Put your answers here:
Sample Problem 1
1.
2.
3.
4.
Sample Problem 2
1.
Sample Problem 3
1.
Allele Frequency and Genotype Frequency Sample
1.
Design of the Experiment – skip
Analysis of Results
1.
2.
3.
Lab Quiz (do until you have the correct answers)
1.
2.
3.
4.
5.