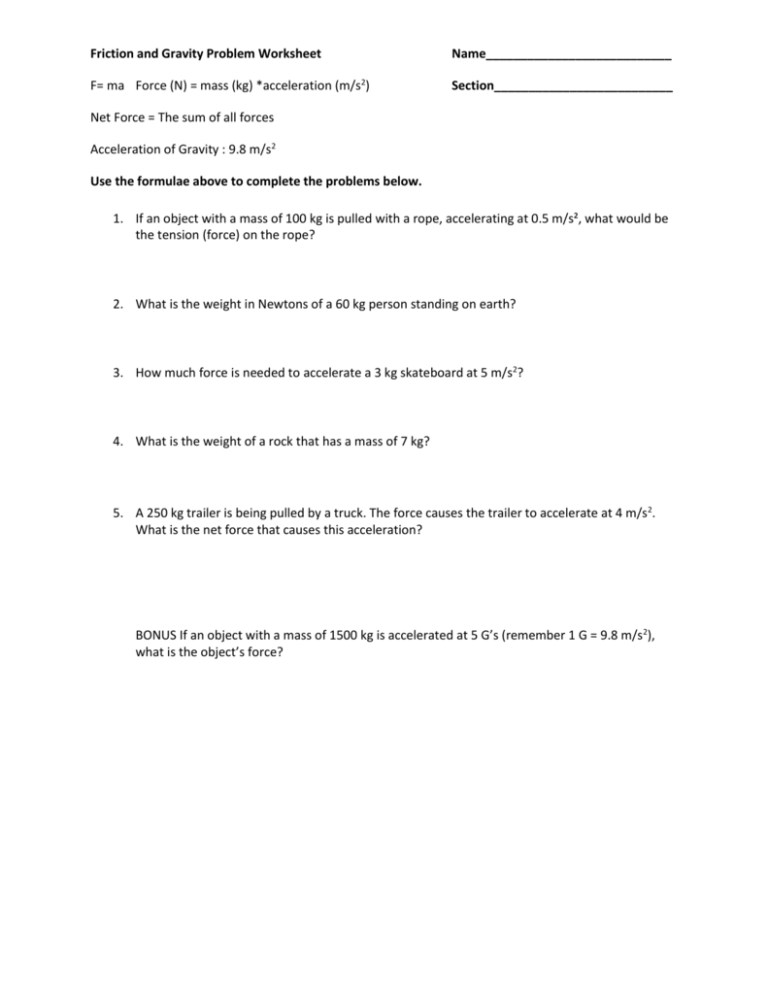 Friction and Gravity Problem Worksheet
Name___________________________
F= ma Force (N) = mass (kg) *acceleration (m/s2)
Section__________________________
Net Force = The sum of all forces
Acceleration of Gravity : 9.8 m/s2
Use the formulae above to complete the problems below.
1. If an object with a mass of 100 kg is pulled with a rope, accelerating at 0.5 m/s², what would be
the tension (force) on the rope?
2. What is the weight in Newtons of a 60 kg person standing on earth?
3. How much force is needed to accelerate a 3 kg skateboard at 5 m/s2?
4. What is the weight of a rock that has a mass of 7 kg?
5. A 250 kg trailer is being pulled by a truck. The force causes the trailer to accelerate at 4 m/s2.
What is the net force that causes this acceleration?
BONUS If an object with a mass of 1500 kg is accelerated at 5 G's (remember 1 G = 9.8 m/s2),
what is the object's force?