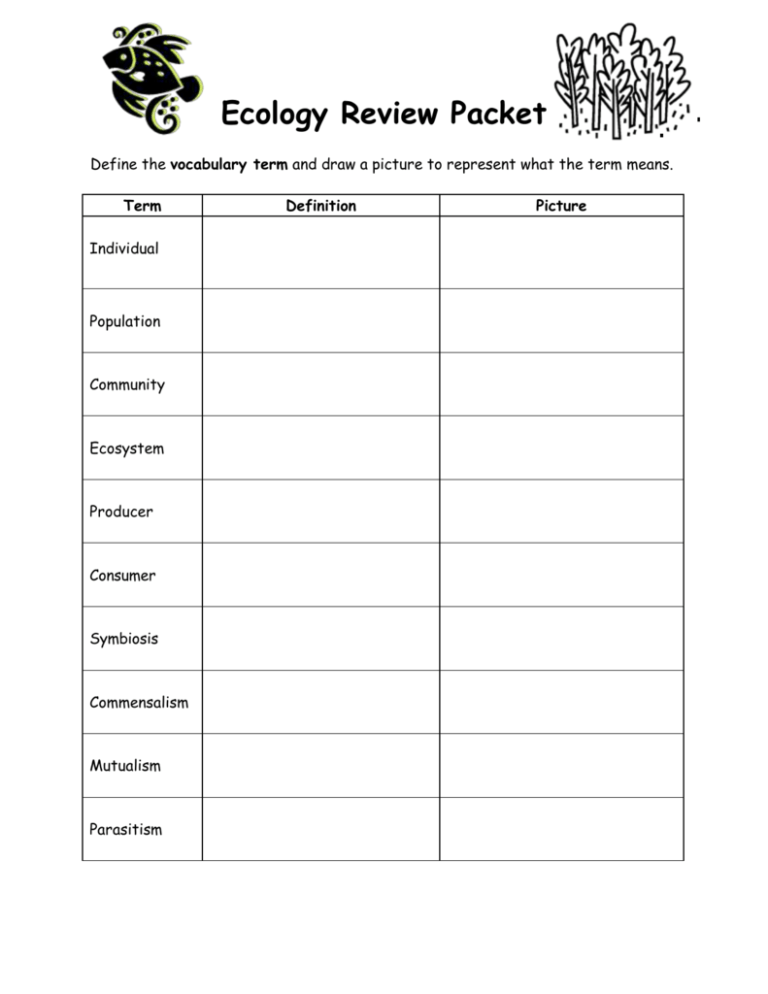 Ecology Review Packet
Define the vocabulary term and draw a picture to represent what the term means.
Term
Individual
Population
Community
Ecosystem
Producer
Consumer
Symbiosis
Commensalism
Mutualism
Parasitism
Definition
Picture
Fill in the trophic levels of the energy pyramid. Include at least 2 examples of
organisms at each level.
Label each picture as biotic or abiotic:
Soil
Beetle
Seeds
_
This is an example of a
Draw in what key part is missing.
Temperature
(not the packet)
.
In the food web below, list 3 food chains.
1.
2.
3.
Squid
What 2 things are missing and what are their roles in the food web?
1.
2.