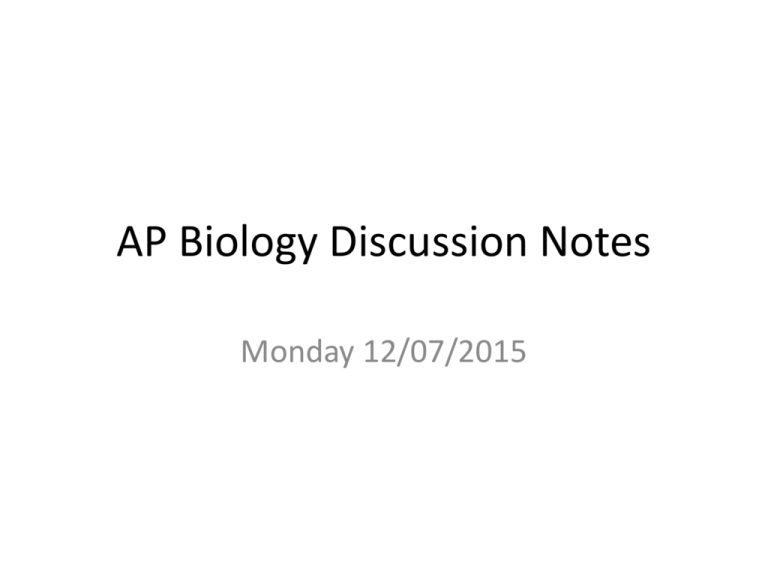 AP Biology Discussion Notes
Monday 12/07/2015
Goals for the Day
• Be able to compare & contrast meiosis &
mitosis
• Be prepared for mitosis & meiosis quiz
tomorrow
• Begin understanding the process of
cellular respiration
Question of the day 12/07
In which phase of meiosis is the chromosome
# reduced?
Why is this?
Provide a claim and evidence for the
following:
1. What phase is this cell in?
2. Mitosis or Meiosis
3. What do different colors
represent?
4. Did chromosomes have to
line up this way?
5. What is the diploid #?
6. What is the haploid #?
Lab Questions?
• What calculations might I be responsible
for?
• What graphs/data might I have to interpret
or make?
• What are the main ideas?
• Do I have any questions?
Work Order for Today
1. Finish Lab & Ask any questions
2. Optional Meiosis/Mitosis Study guide
3. Cell Respiration Video & Notes
Lab Quiz - TOMORROW
12/07 Species of the Day
• What kind of cell division is happening in
the roots of these cells?
• Where would the other type of cell division
happen?