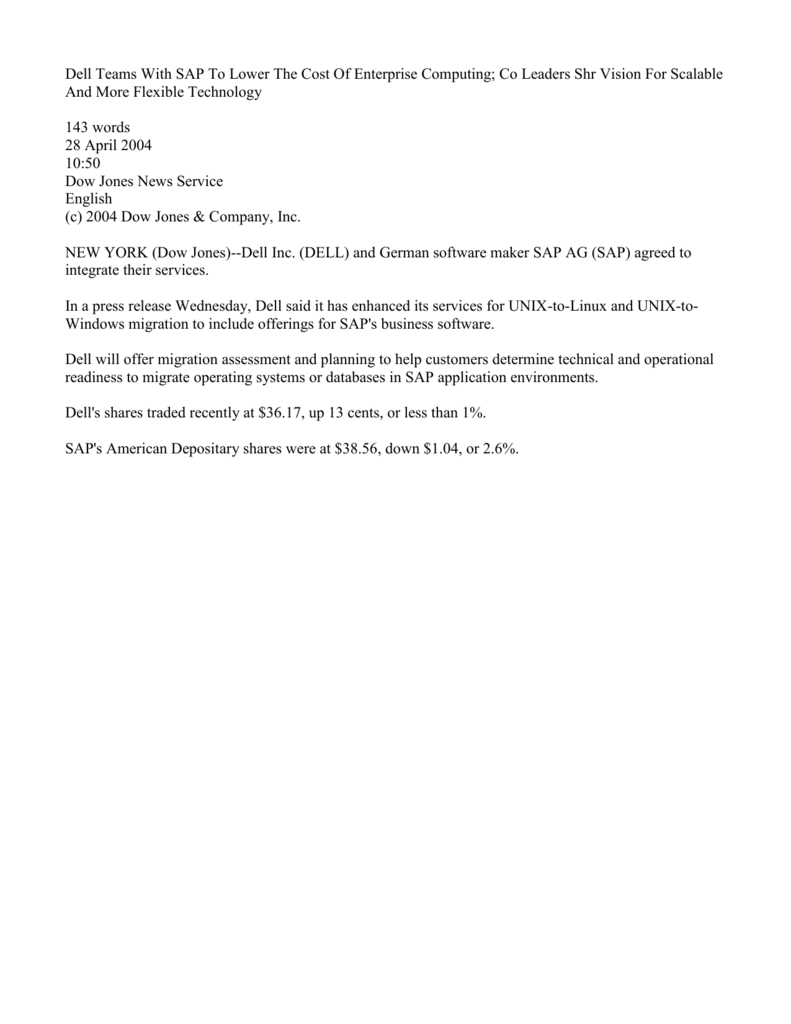 Dell Teams With SAP To Lower The Cost Of Enterprise Computing; Co Leaders Shr Vision For Scalable
And More Flexible Technology
143 words
28 April 2004
10:50
Dow Jones News Service
English
(c) 2004 Dow Jones & Company, Inc.
NEW YORK (Dow Jones)--Dell Inc. (DELL) and German software maker SAP AG (SAP) agreed to
integrate their services.
In a press release Wednesday, Dell said it has enhanced its services for UNIX-to-Linux and UNIX-toWindows migration to include offerings for SAP's business software.
Dell will offer migration assessment and planning to help customers determine technical and operational
readiness to migrate operating systems or databases in SAP application environments.
Dell's shares traded recently at $36.17, up 13 cents, or less than 1%.
SAP's American Depositary shares were at $38.56, down $1.04, or 2.6%.