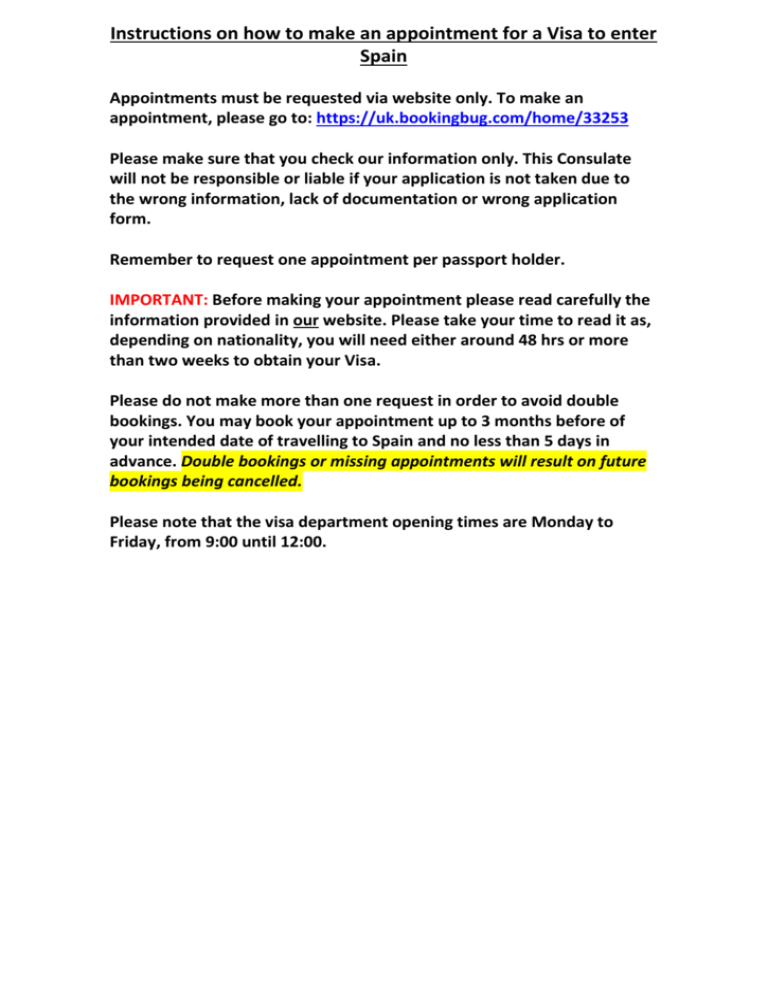 Instructions on how to make an appointment for a Visa to enter
Spain
Appointments must be requested via website only. To make an
appointment, please go to: https://uk.bookingbug.com/home/33253
Please make sure that you check our information only. This Consulate
will not be responsible or liable if your application is not taken due to
the wrong information, lack of documentation or wrong application
form.
Remember to request one appointment per passport holder.
IMPORTANT: Before making your appointment please read carefully the
information provided in our website. Please take your time to read it as,
depending on nationality, you will need either around 48 hrs or more
than two weeks to obtain your Visa.
Please do not make more than one request in order to avoid double
bookings. You may book your appointment up to 3 months before of
your intended date of travelling to Spain and no less than 5 days in
advance. Double bookings or missing appointments will result on future
bookings being cancelled.
Please note that the visa department opening times are Monday to
Friday, from 9:00 until 12:00.