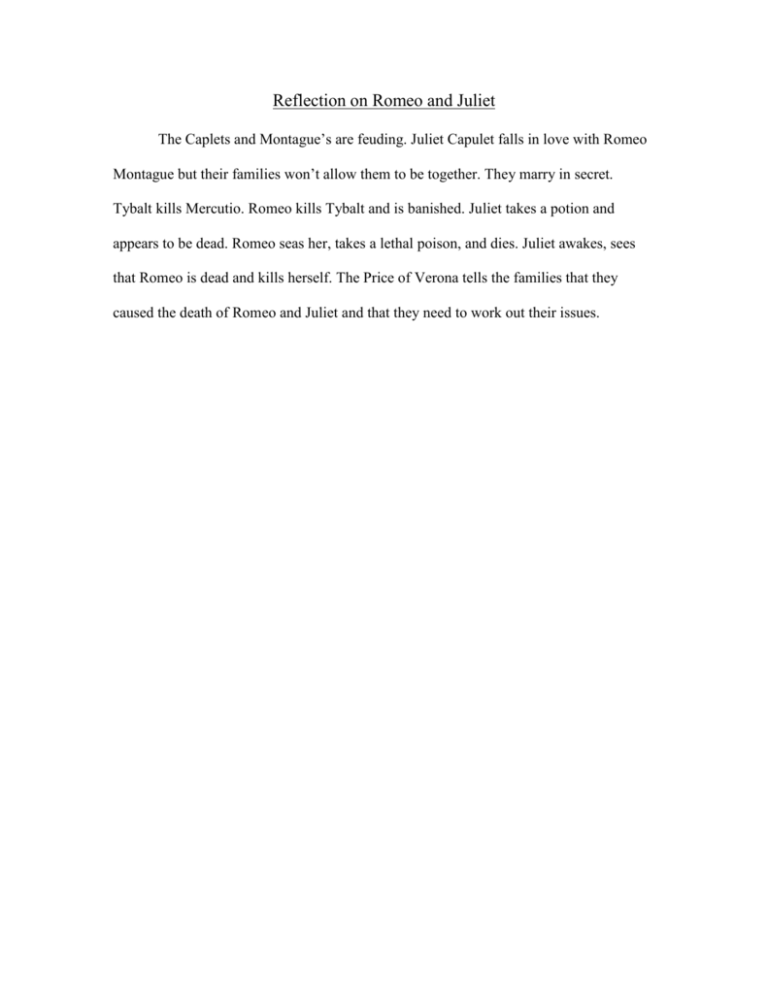 Reflection on Romeo and Juliet
The Caplets and Montague's are feuding. Juliet Capulet falls in love with Romeo
Montague but their families won't allow them to be together. They marry in secret.
Tybalt kills Mercutio. Romeo kills Tybalt and is banished. Juliet takes a potion and
appears to be dead. Romeo seas her, takes a lethal poison, and dies. Juliet awakes, sees
that Romeo is dead and kills herself. The Price of Verona tells the families that they
caused the death of Romeo and Juliet and that they need to work out their issues.