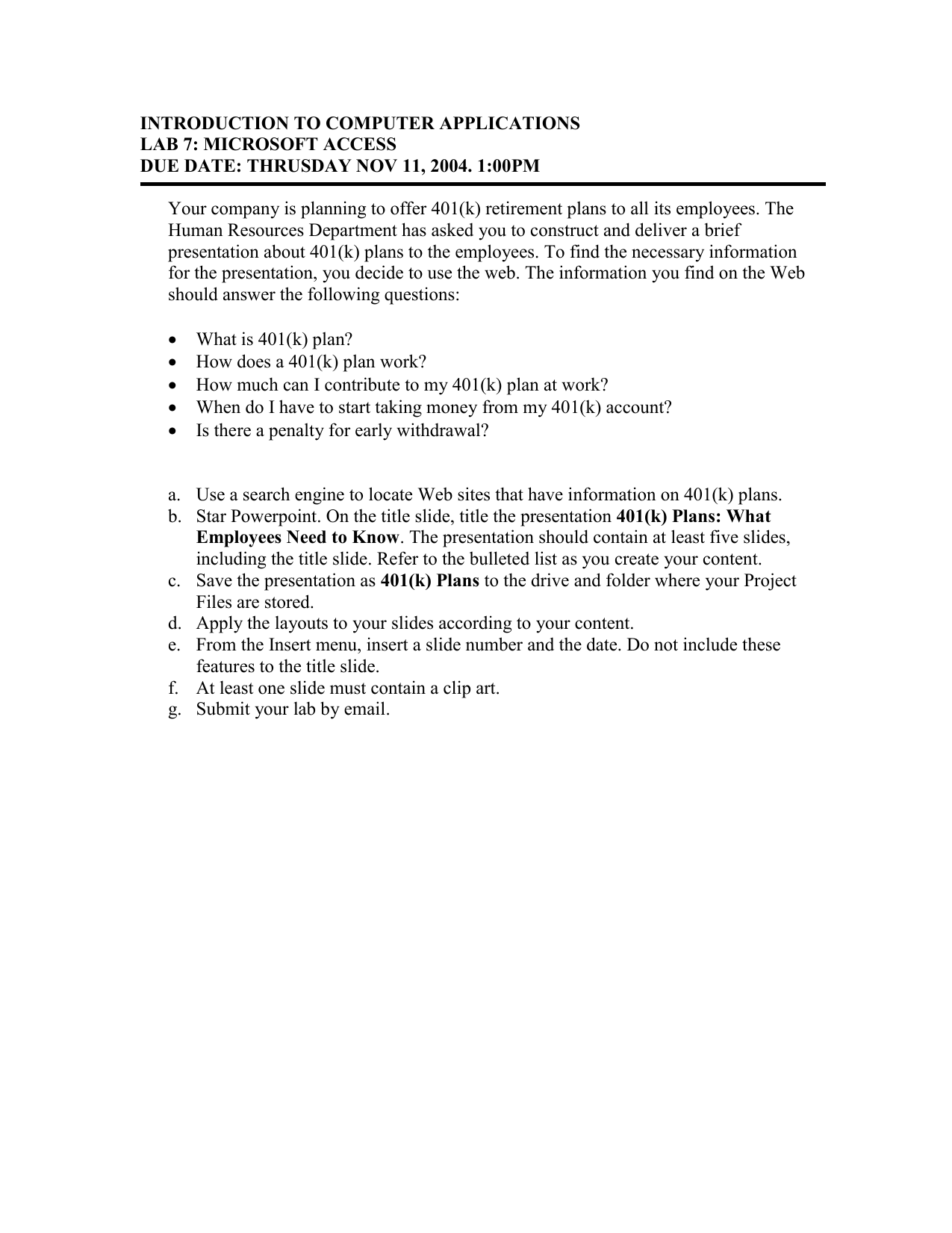 INTRODUCTION TO COMPUTER APPLICATIONS LAB 7: MICROSOFT ACCESS DUE DATE: THRUSDAY NOV 11, 2004. 1:00PM
Your company is planning to offer 401(k) retirement plans to all its employees. The Human Resources Department has asked you to construct and deliver a brief presentation about 401(k) plans to the employees. To find the necessary information for the presentation, you decide to use the web. The information you find on the Web should answer the following questions:      What is 401(k) plan? How does a 401(k) plan work? How much can I contribute to my 401(k) plan at work? When do I have to start taking money from my 401(k) account? Is there a penalty for early withdrawal? a.
b.
c.
d.
e.
f.
g.
Use a search engine to locate Web sites that have information on 401(k) plans. Star Powerpoint. On the title slide, title the presentation
401(k) Plans: What Employees Need to Know
. The presentation should contain at least five slides, including the title slide. Refer to the bulleted list as you create your content. Save the presentation as
401(k) Plans
to the drive and folder where your Project Files are stored. Apply the layouts to your slides according to your content. From the Insert menu, insert a slide number and the date. Do not include these features to the title slide. At least one slide must contain a clip art. Submit your lab by email.