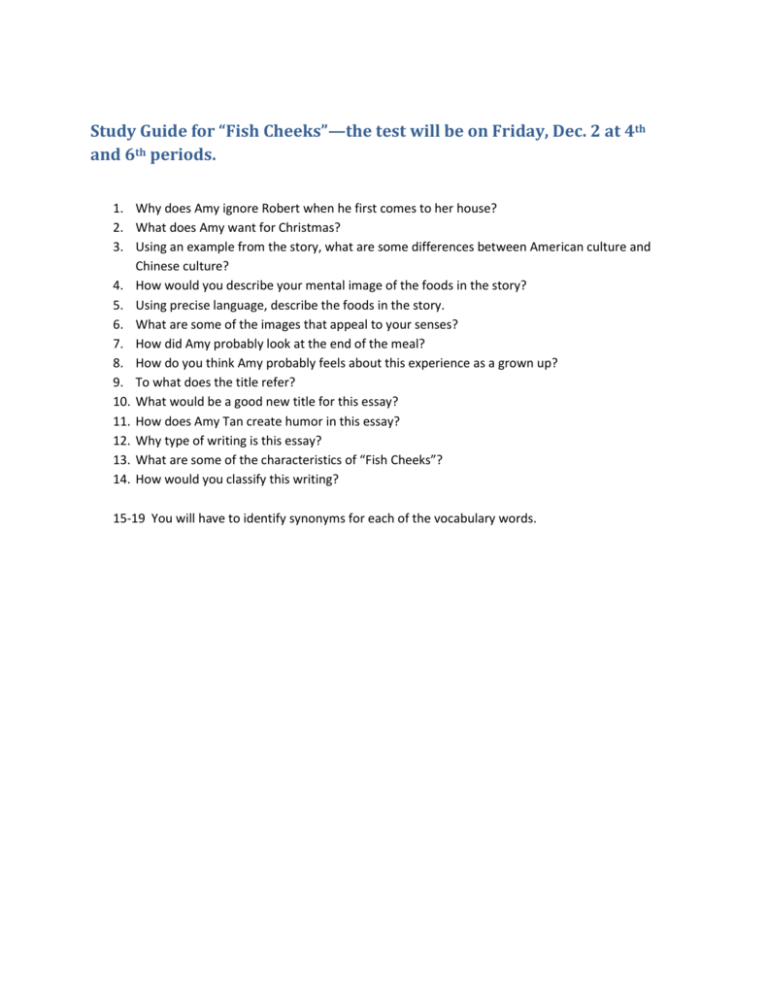 Study Guide for "Fish Cheeks"—the test will be on Friday, Dec. 2 at 4th
and 6th periods.
1. Why does Amy ignore Robert when he first comes to her house?
2. What does Amy want for Christmas?
3. Using an example from the story, what are some differences between American culture and
Chinese culture?
4. How would you describe your mental image of the foods in the story?
5. Using precise language, describe the foods in the story.
6. What are some of the images that appeal to your senses?
7. How did Amy probably look at the end of the meal?
8. How do you think Amy probably feels about this experience as a grown up?
9. To what does the title refer?
10. What would be a good new title for this essay?
11. How does Amy Tan create humor in this essay?
12. Why type of writing is this essay?
13. What are some of the characteristics of "Fish Cheeks"?
14. How would you classify this writing?
15-19 You will have to identify synonyms for each of the vocabulary words.