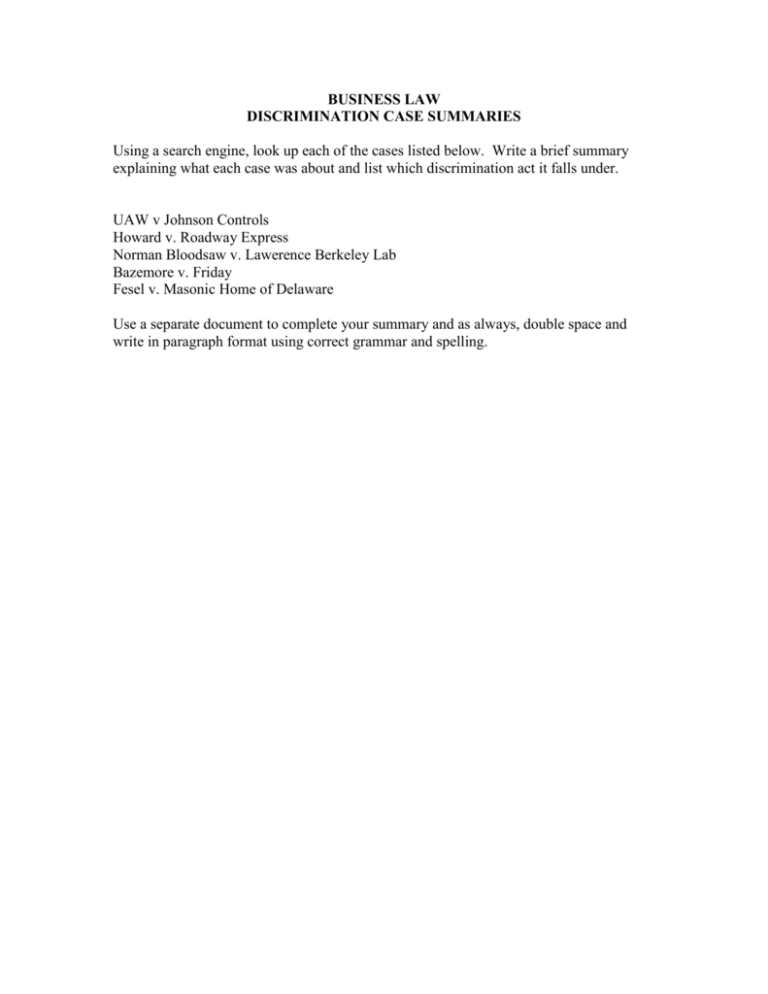 BUSINESS LAW
DISCRIMINATION CASE SUMMARIES
Using a search engine, look up each of the cases listed below. Write a brief summary
explaining what each case was about and list which discrimination act it falls under.
UAW v Johnson Controls
Howard v. Roadway Express
Norman Bloodsaw v. Lawerence Berkeley Lab
Bazemore v. Friday
Fesel v. Masonic Home of Delaware
Use a separate document to complete your summary and as always, double space and
write in paragraph format using correct grammar and spelling.