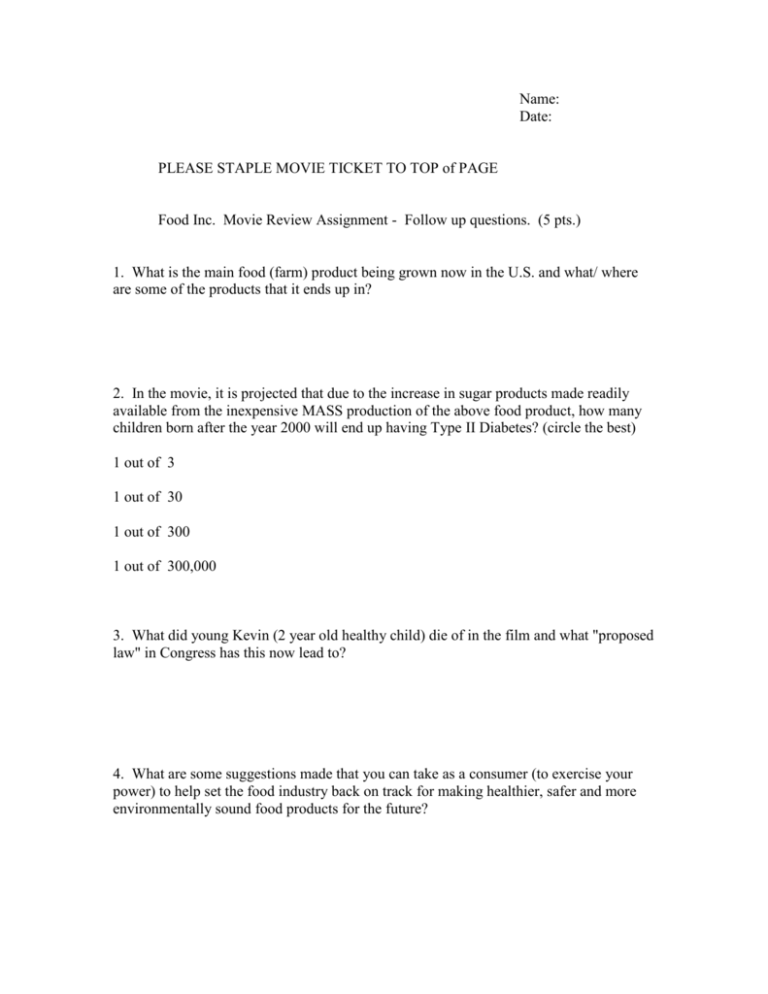 Name:
Date:
PLEASE STAPLE MOVIE TICKET TO TOP of PAGE
Food Inc. Movie Review Assignment - Follow up questions. (5 pts.)
1. What is the main food (farm) product being grown now in the U.S. and what/ where
are some of the products that it ends up in?
2. In the movie, it is projected that due to the increase in sugar products made readily
available from the inexpensive MASS production of the above food product, how many
children born after the year 2000 will end up having Type II Diabetes? (circle the best)
1 out of 3
1 out of 30
1 out of 300
1 out of 300,000
3. What did young Kevin (2 year old healthy child) die of in the film and what "proposed
law" in Congress has this now lead to?
4. What are some suggestions made that you can take as a consumer (to exercise your
power) to help set the food industry back on track for making healthier, safer and more
environmentally sound food products for the future?